when you're choosing your cellphone/mobile.....

July 10, 2008 3:47pm CST
do you go for one that just has the features you actually need, the one that will impress your mates, the latest model or what? I just need mine to send receive texts/calls so got a Nokia 2310. I don't use the radio but it was the cheapest one with sensible text size. No plans to replace it.
4 responses

• United States
10 Jul 08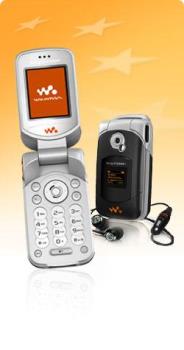 I use to use my iPod all of the time and when I listened to my iPod I could never hear the phone ring sio I got the Sony Ericsson W300i which is a Walkman Phone that has wonderful sound quality. So to answer your question, I choose my phone just like everything else with function over flash. I do not care nor worry about impressing anyone so I choose with function in mind. Teh SE W300i has everything I need and use. Have a great day!!!

• United States
12 Jul 08
I do enjoy my phone very much as I have a 2G removable memory M2 card. I have almost 300 songs on there as of now. thank you for the wonderful response and have a great day!!!


• United States
11 Jul 08
i used to go for all the bells and whistles. now i often pick it for the pretty color on the outside and a size that is easy to hide away.

• Philippines
11 Jul 08
i have motoz6 as my phone and i bought it becoz it talks more of my personality...i have everything that i need there aside from radio...more to features that interests me rather than just impressing anyone...but when they saw my phone they are all impress by it...why not the phone is good enough to impress anyone...