How do You Upgrade your Job Skillset? ...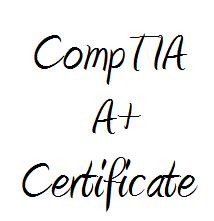 Canada
July 11, 2008 8:06pm CST
So that you will have more marketability, what do you do? I noticed that employers are looking for certifications on resumes. This is the reason why I decided to have some for myself. I just took a CompTIA A+ Essentials Exam and thank God I passed. Now I just need one more A+ related exam to pass and I will be given a Certificate. Just Sharing, SFC
1 response

• China
12 Jul 08
I have do nothing for certificationgs on resumes. In my opinion, it's helpless in increaseing job skillset, and it will spend your lots of time.

• Canada
27 Jul 08
If you are working and don't have the time you can look for online trainings which can be done at your own pace. It is really a must to have some certifications to be more marketable specially in the field of Information Technology. I actually passed another A+ exam and would be eligible for a certificate. I would probable get the certificate after a month