Do You Prefer Online Trainings....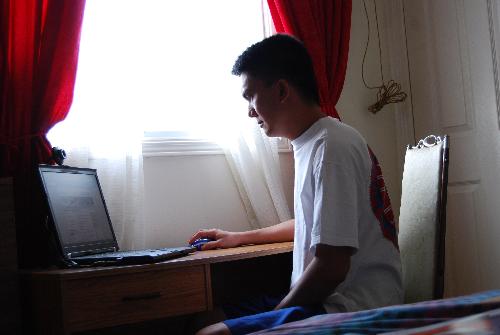 Canada
5 responses

• Philippines
12 Jul 08
im currently taking up online course... i would say it has its advantages... but just because its online doesnt mean it doesnt have its time limit.. in my case, i have to finish the semester within 1 year time. unfortunately, 1 year had passed and i haven't finished the semester... need to concentrate in studying too... I still think that instructor-led training is preferable.. but for me, that's not an option... im working... hope i can finish this...

• United States
12 Jul 08
Hi, I just finished my first online course 2 weeks ago and this week started on my new one. I'm going for an Associate Science Degree in Medical Coding & Billing. After not being in school for over 30 years, I was a little scared to start back up but I've found out that I like it alot more than having to go to a brick and morter college. For one thing, since I am older, I don't have to worry about what anyone thinks of me. Online-no one cares. Also, like you, being able to study, read and do my assignments on my own time is great. Have a good night, Char :-)

• Philippines
12 Jul 08
i personally do not prefer online trainings as much as i love instructor-led trainings. though online trainings contain a lot of information for you to read on, i think i would understand more if a person talks to me explaining what i am trying to learn. i might end up with questions and i find it hard to find answers by being alone. professors at school can give further explanation real time and will make sure that you fully understand a topic before moving to the next one. this is how i find the helpfulness of instructor-led trainings. i hope you find it useful too. thanks for this wonderful discussion! happy mylotting! :)

• China
12 Jul 08
Although I prefer online trainings, I had to spend much money. Hence, now I am finding a free online training.

• Canada
12 Jul 08
I have neer done any kind of on-line training, but it migh be something that I might be interested in, since I am not interested in sitting in a classroom with a lot o people. I really don't like being around people so on-line training may be the perfect thing for me.