Herbal contraception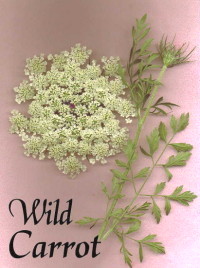 Romania
July 12, 2008 2:10pm CST
I have been doing a bit of light reading about this subject, and I am really interested in actually implementing herbs as birth control along with my knowledge of my cycle/fertility awareness, of course. What experience have you with using herbs as a form of birth control?
3 responses

• United States
12 Jul 08
I'd probably not be brave enough to rely on it as my primary form of contraception unless I didn't mind an accidental pregnancy.

Women relied on that and herbal abortions for years and years and years before hormonal pills were invented. I have a friend that experimented with Queen Anne's Lace seed as a contraceptive, and she ended up with an accidental pregnancy after 8 months. She wasn't worried about getting pregnant if the herbs didn't work, so it wasn't a big deal.

• Philippines
14 Jul 08
I have no idea... To date, I haven't read any article that even describes this form of contraception. I believe there is no or little research in this area since no medical book or government site or institution advocates this method... or did I miss something in my readings?

• Canada
13 Jul 08
At one time I thought I was a Bird! I ran around flapping my arms and jumping off the roof. After I broke both legs, it dawned on me that perhaps I wasn't a bird after all. My advise to you on the Herbal Birth Control Question,- be prepared to raise a Large Family!