how is the Opera browser???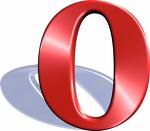 India
4 responses

• United States
13 Jul 08
I use Opera and FireFox interchangeably. Mostly I stick to FireFox because some websites, such as my bank's online banking service, aren't compatible with Opera. They both have features that I really like; I like FireFox's large plug-in database, and I like Opera's browsing and security features. But both are really nice, and superior in every way to most other browsers, especially Internet Explorer.

• India
13 Jul 08
i used opera browser is really good. opera browser has be changed a lot since i first used. opera team has done a great work to improve the opera browser. latest opera is almost as fast as the firebox browser. i prefer to use firefox browser but in few ways opera is better then firefox. i ways use firefox browser because i love that browser. opera is also as good as firefox. ranking of browser according to me 1. Firefox 2. Opera 3. Safari 4. Internet Explore

• Egypt
13 Jul 08
but i think your list have mistake cuz i think flock is better than fire fox and flock is Mozilla too

• Canada
13 Jul 08
The newest Opera is really good as has a new look and great features!I think it's even faster than FF! It's really a joy to use The only thing i miss are some of the add ons for FF but some of them are to duplicate features already present in Opera! lol Go ahead get Opera i think you'll be pleasantly surprised!Make sure and check out their tutorials if you haven't used it before. Have fun!

• Omagh, Northern Ireland
13 Jul 08
I like Opera-(I had it on a Previous Computer,but my Current Dual Core Vista Machine doesn't have the limitations the old one had...!)It's a good lightweight browser if you have an underpowered computer-the only problem is that some sites online are optimised for IE,but I never found any problems with it..It's so lightweight,there's a version for Cellphones-I'm using it on my Samsung,and the Nintendo DS Browser comes with Opera! I'd recommend it,especially when you can get it for Free!