If you could change anything about yourself what woud it be?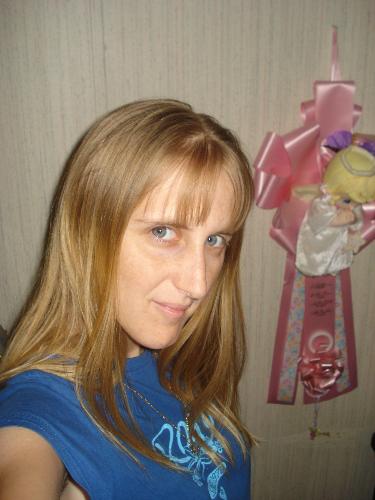 United States
July 17, 2008 10:44am CST

if i could change something about myself it would be my teeth. i could use quite a bit in dental work. Other then that i love my appearence. Eventually ill be completely satisified with the way i look. If there is something you could change about yourself what would it be?
5 responses

• United States
17 Jul 08
If I could change something about my appearance would be to weight between 160 and 170lbs. I just want to be healthy again. I just went out of control with the eatting when I got pregnant with my son. But that's the only thing I would change anything else just wouldn't be me. [em]smile[em]

• United States
17 Jul 08
You can do it.

just set your mind to it, eat healthy and you will eventually get back to a weight you are happy with. It takes a little while after a baby to get back to a size you are comfortable with. Just dont lose to much to fast or you can get sick. good luck girl!

I KNOW YOU CAN DO IT!


• United States
17 Jul 08
Hi SwtJen, I am choosing the same as yours..I would love to change my teeth since it makes me uneasy and uncomfortable with friends and new friends with my present teeth..Although, I flash a smile often but I know they are not great looking! LOL!

• India
16 Oct 09
if i want 2 change anything about me means tht is one thing that i will get depressed if the thing that i thought was not done.i should change this attitude by making my mind get prepared even for the worst things also.to some extent i was successful as i tried it some times.so i am trying to change this attitude completely by being positive to everything that happens.


•
17 Jul 08
If i could change anything about myself i would make myself thinner! probably not very original but true! I wouldn't change anything else because i think if you mess too much with what nature gave you it takes away a part of what makes you the person you are! Even people's flaws can be beautiful sometimes!