My Puppy Is Part Of The Family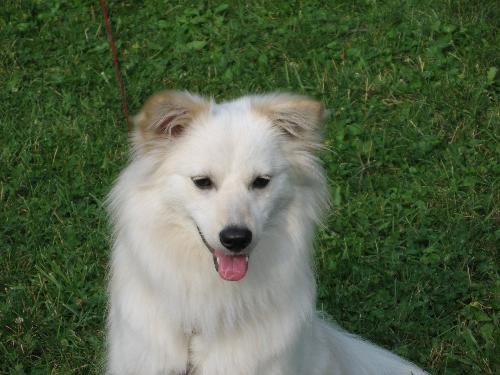 United States
4 responses

• United States
19 Jul 08
Both my dogs are part of the family. Our outdoor cats are too. We love our pups rotten. they are spoiled children. It would kill them to not be the center of attention. Last we all piled into mom's bed. that is me, mom , my duaghter, the 60 pound akita and the 10 pound daschound. We didn't stay long cause that is just too much in a king size bed. We had just finished watching a movie and my daughter let the dogs in.

•
19 Jul 08
We have a Siberian Husky. He was a rescue/welfare dog. I must admit that he is totally spoiled. He acts more human than canine. He does have a lovely personality though. His original owner took him to class to learn the basic commands but he only listens when he wants to. Sibes can be very stubborn. He is very much a part of the family. My hubby goes off and does his thing (working or with the band) and Kai just sits here and pouts. I stay here with the pooch but I am a poor substitute for his daddy!!! I do try though!

• United States
19 Jul 08
My dog and my hamster is part if my family also. We also have some goldfish in our water garden outside too now and they are now part of my family too. We have had our dog for ten years now and he is spoiled rotten. We have had the hamster for a year and he is also spoiled rotten to the max. We are still getting used to our fish and they are getting spoiled also. We have built them a nice water garden and they have plants and tunnels to go through and swim around also.

• Canada
22 Jul 08
MY husband and I both have cats, and our cats are a part of the family. They are our children.