Communist Parties in a Democracy?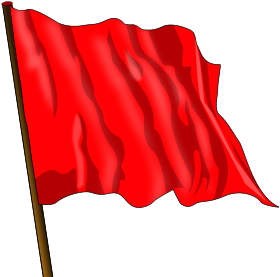 India
July 22, 2008 9:25pm CST
Do you think its kinda ironic to have Communist Parties in a democratic country.In India we have the multi party system.There a re probably more than 50 active political parties having their own regional holds and at times these influence the working of the Govt in many ways. What I find really ironic is the existance of Communist parties in India and the fact that they get elected to power through democracy itself.I am sure if they had their way they would love for the country to have a communist regime itself but they seem to have realised that this would never be possible in India and they continue to fight in a democratic system itself. They believe in communist ways fo running the Govt. tho. I guess thats the real drawback of democracy.The fact that in a democracy any person is allowed to have their own opinion and express it easily means that a person is also given the right to believe in communist Govt. and support such a system. What do you feel? Is this right? Or should we fight these forces using the democratic process itself?
2 responses

• United States
23 Jul 08
Democracy simply means that people vote for their leadership. It is in no way contrary to communism, or socialism. Capitalism is contrary to communism as they are dfferent systems of economics. You can certainly have a democraticaly elected cmmunist government.

• India
26 Jul 08
Well yes and no.Yes communism is a different system of economy.But communism is not just that.Communism in reality is a mixture of both political and social ideologies.While of course the social ideas directly relate tot the economy the political ones do not directly.Of course in today s form of communism democracy is used to bring the communist parties to power like in Russia.However we also see stricter forms of the regime like in China where the communist party is the only legal party in the country and democracy is not used as in other societies.So if true and strict communism can be of this form where the voting rights of the people are taken away I am simply afraid that the same can happen if we let the communist party come to power in our country.

• United States
26 Jul 08
I understand your point. There are many different definitions of communism. I understand your fears based on what Communist China is like and how some of the other communist nations have turned out. This surpressing of democracy is not exclusive to communism however. Any government can supress democracy. Captalism lends itself well to the supression of democracy. Many feel that Bush has threatened the American Republic and he is a right wing capitalist. In America the corporations control the government and the economics. This is no worse to me than the government contoling them. Capitalism has made us slaves to the corporations who are really our government. The corporations care nothing about workers rights, only the bottom line. I believe communism could be run without all the violations of civil rights, it just may not have been done yet.

• Philippines
23 Jul 08
this is the beauty of democracy. it is able to work with and accommodate other ideologies even with conflicting ideologies. the communist party in india is not the "real" communist that i know. as far as i know, communists espouse and adhere to armed struggle to take over the government. if they have given up that armed struggle, they may be communist in names, but they only carry the principles of communism but not the method of communism. they have adopted the method of democracy, which is a hybrid of communism nowadays.

• India
26 Jul 08
Yes I believe you are right.The communist parties here do follow the democratic process not just to get into the legislative house but also for their internal decision making process.So i guess this is much better than the more stricter forms of communism we have witnessed in other places.