do you scold your children in front of other people?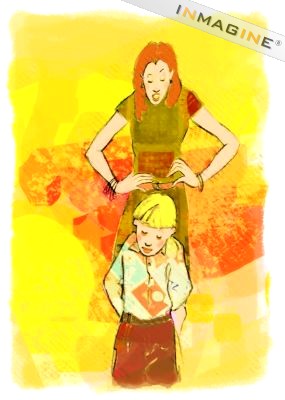 Philippines
July 26, 2008 4:50am CST
do you scold your children in front of the other people? for me its not right to scold them because they will develop low-self esteem..that's why there are lot of children's outer doesnt join any school activities because they think that they just going to commit mistakes.. so, are you one of those who scold there children?and pls don't scold at them.talk to them in a nice way..:) oxboo23xo
3 responses

• United States
26 Jul 08
My parents do scold me (and my younger brother) in front of other people. I don't think it really bothers me that much--it depends more on their attitude than whether or not they do it in front of others. If they happen to be screeching like harpies, then I wouldn't really appreciate a session with them. On the other hand, if they can calm down and explain what I've done wrong, it'll be easier to listen to (and heed) advice.

•
26 Jul 08
Me telling my children off will NOT give them low self esteem, if I was to hound them with hurtful words and make them feel stupid etc THAT would but not a telling off. If they did something they shouldnt id tell them off infront of others or not I would tell them what they did was wrong and why and if needed they would be punished too, unacceptable behaviour is just that its NOT acceptable and therefore should never be tolerated no matter the situation so I dont see how it being let go will do anything but confuse the child, i do not and will not have my children thinking they can behave how they like in front of others because they just think mummy wont tell them off!

• United States
26 Jul 08
To a point i do but not too harshly. if you don't then they think they can act up and get away with anything when we are in public. I usually don't have to because they are pretty well behaved. I try to have a talk with them before we go anywhere so I can head off any problems.