Having a hobby that your significant other doesn't understand or like

United States
July 28, 2008 9:41am CST
When I was a little girl, I was crazy about My Little Pony. When they started producing MLP again, I was thrilled, because I had just had a little girl, and I was looking forward to sharing this special things with her. My daughter now has nearly 200 MLP. Nothing puts a smile on my face like a little plastic hors with a picture on its butt - even though I'm not a collector in the strictest sense of the word. My husband HATES this about me. If I mention MLP, he rolls his eyes. It's very frustrating for me. I don't expect him to have my enthusiasm about it, but he should at least see that it's something the brings me joy and accept that instead of belittling me for it. He IS getting better, but it's still hurtful that I can't share this part of my life with him. Plus, if I were him, I would be happy that all it takes to make me happy is a little plastic horse with a picture on its butt and not 200 dollar diamond earrings! So what do you enjoy that drives your significant other nuts?
2 responses

• Netherlands
29 Jul 08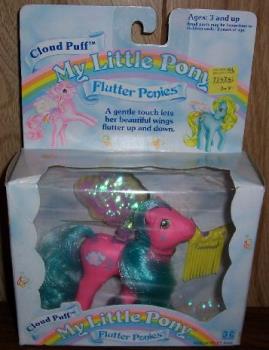 Nothing puts a smile on my face more then my little ponies, I'm a big fan and possibly addict of the little plastic horsies as well

. I actually use my mylot money to add more to my collection, whenever I get paid by mylot I buy new ponies. I have been collecting for years and years now and my current boyfriend and fiance sees no trouble in it. He's very sweet and supportive of it even though he has no personal interest in them. I do the same with his World Of Warcraft thing even though I don't understand it one single bit. If I wish to spend a lot of money on ponies he's ok with it and the other way around, we like to see each other happy

. It's hard that you can't get to spend your passion with him, that's hard. Hopefully he will get used to it in time and open up, the best of luck and may the MLP be with you

. www.mlparena.com, my ponyhome:) (favourite mlp forum)

• United States
28 Jul 08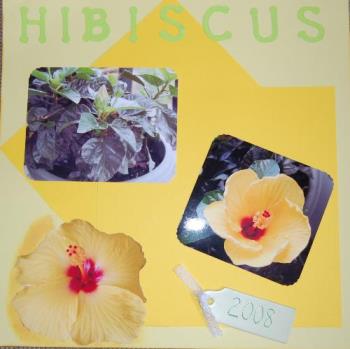 My main hobby is scrapbooking. However, my s/o thinks it's cool, the pages that I make. Whenever I have done some new layouts, I always show him and he always compliments them. He also gave me a DSLR camera and high def printer for Christmas this past year, to 'upgrade' my scrapbooking lol. And since I spend my money on it, it's no big deal. He also didn't mind me going to Virginia Beach back in Feb. for a Scrapbook Retreat with my oldest daughter. It was my birthday gift from her. And he never complains when she comes to visit and we take over the dining room table to scrapbook together. Some men are just funny about our hobbies or what we like to collect, and think it's silly, it's too bad that he can't even show a little interest in it if for no other reason than you enjoy it.