What is your favorite pet?

United States
3 responses


• United States
30 Jul 08
I love turtles! I wanted a turtle but my husband really wanted a beardie and since I found one the needed to be adopted we got him....Maybe next time ;)

• Aruba
31 Jul 08
my favourite pet is a dog,they are great companion and they're the only one that can really love someone.

• United States
31 Jul 08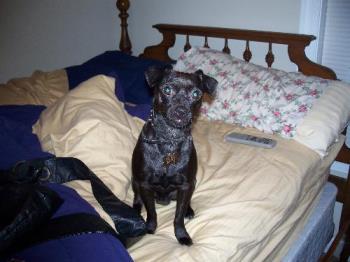 My favorite animal is my dog teddt bear is a mix between a rat terrier and french poodle.. he is a great dog he got a great personality and has some much energy..