What Factor Do You Think Makes a Good Communication/Conversation?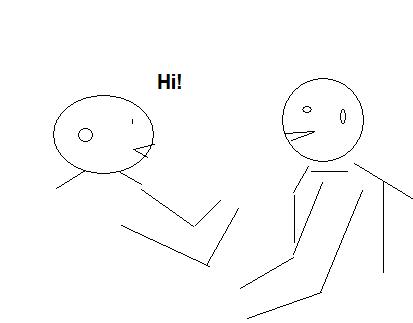 Canada
August 5, 2008 3:21pm CST
What Factor Do You Think Makes a Good Communication/Conversation?

Is it 1. The Verbal factor - the words that you say ro the actual words spoken 2. The Para-verbal factor - how you sound during a conversation. the tone of your voice and how do you pace the words. 3. The Non-Verbal factor - these are the gestures you make, the eye contact and body language. Which do you think helps or makes a more meaningful communication?


6 responses

• Canada
5 Aug 08
Verbal is the most important. Both my wife and I are legally blind, so we don't pick up the body language.

•
8 Aug 08
Hi Muelitz I think a part of each of them makes a good conversation as the way you hold your body and express yourself comes into how you are communicating with other people and eye contact reveals a lot about yourself too...so its a combination of all of them

• Canada
5 Aug 08
I see that my husband has aleady responded to this disussion. I agree with him that verbal tone is the most important part of a conversation. We both have really poor eyesight, so body language is lost on us. I also have Asperger's Syndrome (a mild form of high-funcioning autism) that leaes me unable to interpre subtlety and body language, but which makes me extremely adept with verbal and other audio cues.

•
5 Aug 08
Hi Muelitz, Sometimes making verbal conversation some people say things they don't mean but in gestures and eye contact and the body language makes more meaningful in communication. Tamara

• United States
5 Aug 08
Hi Muelitz, For me it is the simple words we are using and at the same time we are direct to the point! So, it will be clear to the people whom we are talking... it is important also to be an attentive listener in that way, we are not missing any single detail of the topic being discussed!




•
5 Aug 08
I personally think a good combination of all three of the above and also to listen well to the person that you are conversing with makes for a much more meaningful conversation. Ellie :D