Champe Rocks in West Virginia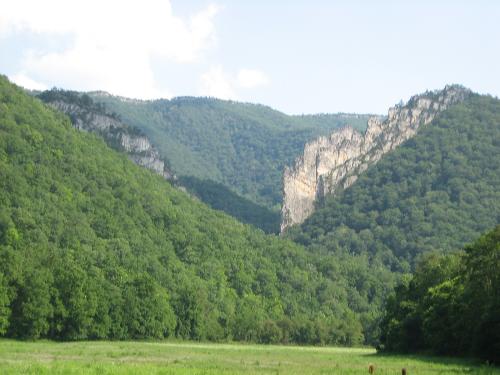 United States
August 6, 2008 6:55pm CST
Champe Rocks are located in West Virginia not too far from Seneca Rocks. They too are a challenge to climb. It was here that General Washington send Mr Champe to kidnap Benedict Arnold. The plot almost worked. I have enclosed a photo of champ rock. You will notice that it is two rocks facing each other.
3 responses


• United States
7 Aug 08
I have been near that Senneca rocks champe mountain area in West Virginia. I've gone to the visitor center and taken pictures of the rocks. I know that you can go up there on horseback. I didnt know that was where Benedict Arnold was to ahve been kidnapped. It is a really unique area that looks like it is part of the old west not part of West Virginia.

• Canada
6 Aug 08
That's really interesting thanks for haring that with all o us.