My two lovely dogs..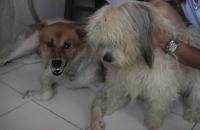 Philippines
August 10, 2008 11:55am CST
We are all know that dogs are mans bestfriend..Do you have dogs?Well i have they so lovely and pretty , ashley and terling.U can see their pic below.They are different in breed..what breed is your dog?U can also put pic here so that i can see ur dogs if u have...
3 responses

• United States
15 Aug 08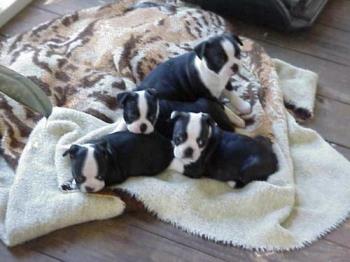 Hi chinnyskinny,I have six dogs. Five Boston Terriers and a Chihuahua. I love them to pieces. Right now we have two BT pups left from the last litter born which actually brings the total to eight I guess. The puppies in the picture are the off-spring of the dog by my name.

•
15 Aug 08
We have hundred of dogs, we have about 20 breeds. We have a dog breeding and obedience business for ten years thats why. I'll take some puppy pictures to let you see some of them.

• United States
10 Aug 08
My fiance, myself and his parents have two dogs. They are both chihuahua's but one has no hair on his chest and is therefore a special breed of chihuahua. We don't have any recent pictures of them, we don't have any pictures of the second one developed. We also have a cat, but you asked about dogs.