Let's get a little silly!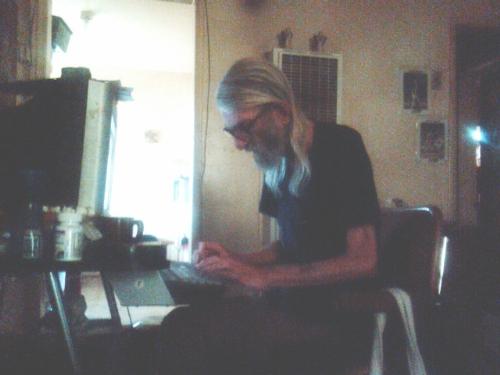 United States
August 15, 2008 1:50pm CST
Let's post some pictures of ourselves, silly pictures or serious ones, doesn't matter. If you have a photo of yourself then post it here so we can all see what we look like

Here is a photo that my lovely wife just took of me while I was working hard updating my blog. I really need to take that phone and hide it when I don't want her taking pictures!

10 responses

• United States
15 Aug 08
haha nice picture, I always thought you were a woman with your high heeled shoes as an avatar haha. Sadly I do not have the capability to post pictures yet, so I am so close! Maybe when I get there I will come back and post a picture of myself! But you can see me in my avatar photo I have to the left of this response haha, but that may take some effort

. Perhaps I will be back when I reach post number 500, see you soon

.

• Regina, Saskatchewan
16 Aug 08

Well I looked and looked, but couldn't find a silly picture of myself - which is perfectly logical considering I'm such a lady, and a lady NEVER allows her silly side to show, let alone get photographed. HOWEVER, just for you my dear, I have come up with this. It's as close as I can get. LOL

• Regina, Saskatchewan
16 Aug 08
Do you see my avatar? Well do you?! LOL Do those ladies look silly to you? Huh? Huh? ROFL Thing is, I just am smart enough not be captured on camera!



• Indonesia
25 Aug 08
Hi there fwidman, That is really good picture about real you!

applause for your wife! so natural


• Indonesia
25 Aug 08

Upsy! I forgot the picture, here you go! comment please



• United States
16 Aug 08
OMG! Blockhead! That is really weird looking, Mykl.


• United States
1 Sep 08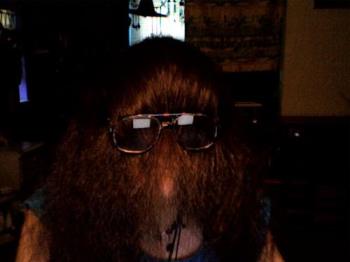 Hiya there...I've often seen your avatar around here a lot of those darling high heeled shoes--LOL...now as for a picture of me...ho boy I got quite a number of silly photos...I think my best is my "Cousin It" impersonation that I took with my built in camera on my Mac monitor...so without further ado...

• United States
16 Aug 08
My avatar is me. My sister took the pic while we were going around our hometown. She hadn't been here in quite a while, so I took her to see the sights. I don't have any silly pictures of me. I look silly enough without having to put on being silly.


• United States
16 Aug 08
Very nice picture of your self,you see my picture every time I respond this is the most up to date photo I have,and I have forgotten how to upload I tried the other day and it didnt work.My daughter said maybe the picture was to big but I dont know.You have a great weekend and tell your wife hello for me.

• United States
16 Aug 08
I tried several times last week to upload a photo to a discussion and it was too big. Took me a long time to figure that out, even though I finally saw that it said the pic was too big!

You have a great weekend as well, and I will pass that hello along to Shelly when she gets back from the store


• United States
15 Aug 08
Hey fwidman! I think it's neat to see what people look like on forums like this. We talk to people all the time but rarely get to see them. My avatar is me and there are several pictures and even a video of me hard at work on my profile. Nice pic of you by the way! I admit I'm a little confused about the high heels!

• United States
15 Aug 08
And a lovely picture it is

Being in a band can be very hard work! But, you all look like you are enjoying yourselves. The heels are just me being silly I suppose. I am very fond of high heels on women and I just liked that picture of those purple ones so I thought it would make a nice avatar