What car do you drive?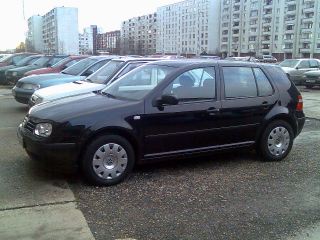 Malaysia
August 20, 2008 1:01pm CST
I drive a German car. I just got it and I know I'll never ever go back driving Japanese cars. The quality of interior material, the engine power, little handy features here and there...woow, it's fun driving again. I actually like going to work now in that insane traffic. I know if I was sitting in a Japanese car that reminds me of a fridge, I would hate it. I know Kyopos have to have what everyone else is driving- which is like the old boring Honda's and Mazda's. But come on, I urge everyone to think outside the box. Try something else, there's whole different world out there. What car do you drive?Do you like your car?Why? Lets discuss. Please upload the picture of your car as well.
8 responses

• Philippines
23 May 09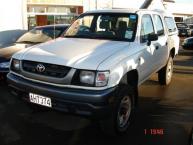 If i had the right amount of money to buy my favorite car, then that would be a European made, probably of German origin. Three of the most luxurious car makers of the world is in Germany, namely, Audi, BMW and Mercedes Benz. Plus, said to be the safest car in the world,Volvo, which comes from Sweden. For me, I'd rather have Audi. Why????????? They've got the best interior, ample amount of leg room plus they've got the AWD-TT quattro drive train which can be use in a semi off road surface because of a permanent all wheel drive system. But sad to say, I can only afford to have a Japanese brand, which of course is not as good as those I've mentioned above.


• Malaysia
21 Mar 09
i drive a suzuki swift and i'm a proud owner



• Philippines
10 Sep 08
I drive a Mitsubishi, a car marque with a proud heritage in rally racing. It's affordable, reliable and practical for my needs. I'm a VW fan too, but my problem with them in my part of the world is spare parts -- they're pretty expensive compared to those on my Mitsu.


• United States
28 Aug 08
I drive a BMW 750LI. I am totally a BMW girl. The ultimate driving machine. I love it and have driven BMW for years. If ever I have a choice, BMW is definitely it. I don't really car for small cars. Even with gas prices as they are, I will still opt for a 7 Series

• United States
28 Aug 08
Only trucks. We have two chevy pickups between us.. a 85 chevy classic and a 94 chevy. We are now lookin to buy a Dodge Ram 4x4!!!