Absence makes the heart grow fonder... or does it?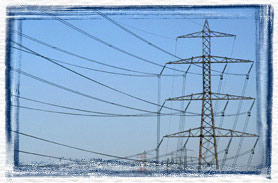 Philippines
August 20, 2008 5:02pm CST
I don't know how many people here on MyLot have been in a long distance relationship but it's a question that I would like to know. Did the distance make you love the person more or did it make you realize that the two of you were not really meant for each other?For those who've never been in a long distance relationship, do you think you'll be able to survive the miles in between? What are the things that are needed in order for the long distance relationship to last? Just wondering.
3 responses


• Philippines
21 Aug 08
it's kinda difficult to have one, i've been already into a failed long distance relationship sometime 4 years ago and recently i am again in another long distance relationship. the only thing that i could say is, it's hard if you don't have a good foundation before you take those mile long journey away from each other. it takes patience and perseverance to last that long and emerge successful coz there are times that you need each others presence, specially on special occasions that supposedly you both are together. you need to feel the warm embrace of each other and the kiss or just being around with them is even enough to convey your feelings for each other. and when you are apart already, it is very important to trust your partner and know everything before making a noise. what i meant is, we cannot avoid any arguments along the way, so before anyone of you become you angry and could possibly ruin your relationship in the end, lend an ear to listen and hear each other before making comments and rebuttal. we often hear everyone that regrets always comes in the end but nothing that they know of that we can avoid to be regretful if we just have to listen and know everything before making any drastic move. until then, i'll just cross the bridge and say something until i get there is this relationship will last and productive, but presently, i have no complaint.

• United States
20 Aug 08
Hey rosedust! I have been in a long distance relationship for almost 2 years now because I am away at school (about 4 1/2 hours) and it
definitely
makes the heart grow fonder for me. I love him so much and being apart makes it so hard sometimes. It definitely takes patience, discipline, and trust. You have to be creative as well in order for the relationship to survive. Sometimes long distance breaks people up because they can't handle it and it is definitely tough. You just have to work through it if both partners want to be with the other person bad enough. Other than the distance everything is fine so we figured we could stick it out.