blue lagoon or return to blue lagoon

Serbia And Montenegro
August 23, 2008 10:41am CST
both of these movies are very dear to me,i would like to see your impresions about actors and actress in these movies.i enjoy to watch this genre of movies with great and young actors.it would be great after long year waiting to see blue lagoon 3,everything is possible,there are a lot of beauty of nature in world so we must be patient!
2 responses

• United States
24 Aug 08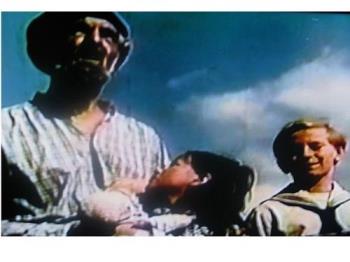 Did you know that the 1980 film the "Blue Lagoon" with Brook Shields is the third remake of the film. It was a black and white silent film shot in the UK in 1923, just after Henry De Vere Stacpoole novel was published. It was then remade by the British in 1949 and stated Jean Simmons and Donald Houston. The 1980 version Brook shields was only 14. The film "Return to the Blue Lagoon is abased on Henry De Vere Stacpoole's actual sequel "The Garden of God". I remember seeing the 1949 version more than the 1980s one. The 1980s one follows the book closer than the 1949 one. A lot of the scenery in the 1980s version was made up and not very natural for the actual setting.

• United States
24 Aug 08
I think I prefer Return to Blue Lagoon, not for any grand reasoning other than Mila Jovovich is hotter.