how far back can you trace your family?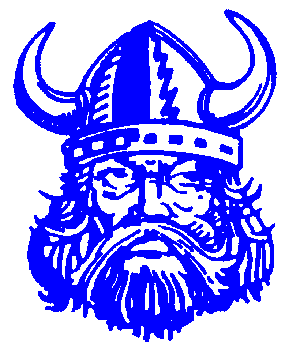 August 24, 2008 3:41pm CST
my family roots go back to 1046 when the viking Tattyfarter the unscrupulous pillaged my island and had his wicked way with my great great great great great great great great great great great great great granny Peril the knickerless. what is your family history? feel free to make it up to entertain on a sunday evening.
8 responses

•
24 Aug 08
I can trace mine back to Vlad the Pailer the famous Transylvanian monk King who drank the blood of innocent virgins in the 14th century. They were bled into buckets. Hence his name. In 1735 an distant Italian cousin, incasafirashout blurryhellandrun, bedded 32 young girls in one night. He retired shortly afterwards saying that "this babysitting lark isn't what I thought it would be". Vlad's descendent Count BuggerI'buggered, the famous heterosexual was arraigned for confused practices in 1804. His father of course was the Comte de la Plume de Ma Tante. A real beast to the court of King Louis. During the mid 1800's my great X2 grandfather was the Light that was charged by the Light Brigade. He was Mild about it and not Bitter. This brings us up to the turn of the 20th century when my great uncle, T.O.Scaber, of the Highland Games fame was unkilted for unScottish behaviour when he won the egg and spoon race whist SOBER! Finally that leaves us with my own dear father. Knighted for services to terpsichorean studies at Cheltenham Ladies College where he taught faeries to dance. He then went on to spend many years in the fishing industry modeling fishnet stockings. Finally there is me. Accomplished at make believe and a doctorate in Hanging Around from the Looniversity of Brigadoon.

• San Marcos, Texas
24 Aug 08
P1ke i think I knew Him also...didn't he have long black hair???


• San Marcos, Texas
24 Aug 08
Hercules once asked my Great great great great great great great great great great great great great great Grandpa out...

• San Marcos, Texas
24 Aug 08
maybe?? you do know what they say about us Greeks..lol..

•
29 Aug 08
Well honey it isn't Sunday anymore and i am very late - what else is new? - and not very entertaining but I have to tell the truth - I can trace my family all the way back to my father the turkey baster and my mother the glass tube! Such a sad family and very non - communicative! xxx

• Kenya
25 Aug 08
I only can trace my gradparents,i think someone in our family should start keeping family history for future generation.


•
25 Aug 08
I can trace mine back to 1800's sometimes. I know my Grandad was born in the early 1900's, so his Dad must have been born in the 1800's and my Mam knew him. I am not really that interested in my family history, so I have no real stories about it.

• Holiday, Florida
24 Aug 08
how about great uncle "Lame Deer" Souix medicine man. or my great great (im not sure how many greats) ancestor, listed on the Mayflower. Penelope Smith and Samuel Mullins that married on the way here.


• United States
24 Aug 08
1601 on my dad's side. Anything else can't be traced back as far. During all the wars Europe had to endure, many church archives burned. And churches were usually the main family record keepers.