How Lucky Are You in Games of Chance?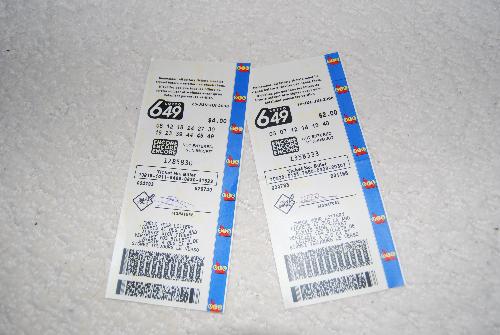 Canada
August 24, 2008 3:44pm CST
Are you a lucky person?

I have placed bets on Lotto, sweepstakes and what have you but I have not won anything yet.

I stayed in a company that holds raffles to employees during Christmas parties but never in my 12 years have I won a major prize. How about you, have you won anything grand?

4 responses

• United States
25 Aug 08
I won $17000 once playing Keno at a casino. It was the beginning of a long history of gambling addiction. I won $12000 on an online casino and I had gone through it all in just a few days. I also won $200 in a Sharpee contest online and a video game (Tony Hawk) a few years ago. Am I lucky? Sometimes. Recently, no. I can't win a dang thing. It's painful!

• United States
25 Aug 08
Not really lucky. I think I have 'bad luck' sketched across my forehead. I really don't do well with luck. And when something good happens I'm amazed and unsure at the same time. I haven't won anything grand yet, but I do hope to one day. But I don't think I'd do well in casinos or anything.

• United States
25 Aug 08
im lucky in raffles. i won a cook book recently and once 200 dollars , and a liquer basket . and tons of other stuff. but i never win lotteries. scratch cards i usually get like 2-5 dollars not alot

•
24 Aug 08
never anything great, there used to be a lady who worked in woolworths and whenever i bought a lottery scratchcard from her i won,ebvery single time.It must have come to about 300 punds in a total of 6 months,so actually that was pretty good! Then she went and quit! Have you ever won anything at all on your raffle?