My sister and I took my daughter to TURTLE PARK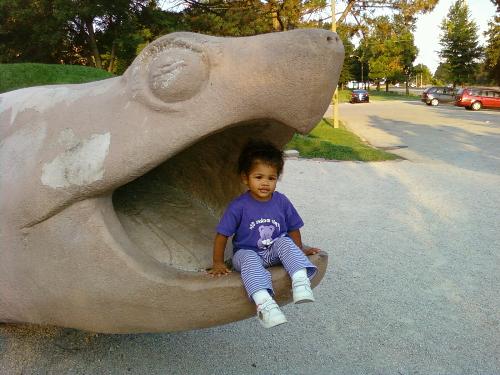 United States
4 responses

• United States
28 Aug 08
Yes. We have a few nice parks here. There is one close to our home. There is a tank in the center. And the kids love climbing on it. It has been there for years. I have seen this turtle park from the highway. But have yet to take my daughter to visit.

• United States
27 Aug 08
What fun! My boys used to love to go to parks when they were little. We all had a great time! We went to amusement parks. I have never been to a Turtle Park before. But it sounds like something that I would like to see!

• United States
27 Aug 08
We don't have any parks with specifically turtles, but we do have a theme park called "busch gardens" that is African themed and they have statued animals that kids can climb on along with the real animals that kids can see. We also have another theme park called "cypress gardens" that is more flowers and butterflies based, but they do have this really cool stone statue looking lady that comes to life during a show there. She just stands there so stone looking and still...then all a sudden she comes to life and plays with water very magically. It's very cool.

• India
25 Aug 08
No, we have no such park in our locality. We have a beautiful garden, where flowers are Bloomed in each season. And all of us know that every season have its own flower. In the garden there are playground for the kids, children. I used to took my daughter in every weekend.