love or money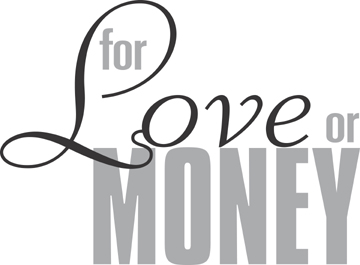 India
3 responses

• Philippines
27 Aug 08
No, I don't agree that majority of girls are attracted to a bank account. While it seems many girls are attracted to rich men, there are more who are not dazzled by money but who would prefer to have a guy who is a gentleman, with good character,dignified, good personality and can offer security. A rich man with a bad character and personalityu is not attractive except to those who are desperate and materialistic. Most rich men are arrogant and seem to think they are God's gift to mankind. But please remeber that these are modern times where woman is not confined in the home and is dependent on men. Women are now quite independent, are employed and are equal with men so there is no need for them to look for security by getting a rich man.

• Bangladesh
27 Aug 08
Yes, you are absolutely right. Because every woman wants to have a shiny future. And you know the guys, they wouldn't fall in love with anyone who isn't good looking or sexy or wealthy. But sometime it happens but that's an exeption.

• India
27 Aug 08
Depends on the girl, If shes stupid she would surely go for money and if shes wise she can make her loverboy earn money! Girls running towards a guy's money always end up kicked off!