Your genre is...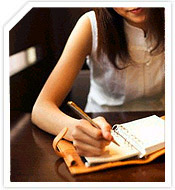 Indonesia
September 6, 2008 5:16am CST
Rowling is a children's fantasy writer, Blyton is a general children writer, Tolkien is a fantasy-epic writer, Agatha Christie is a detective stories writer, Stephen King is a suspense writer, Meg Cabot is a teenlit writer, Sophie Kinsella is a Chicklit writer, Spark is a romance writer... name it! What about you? What is your specialization? Or if you can name your own genre, what would it be?
2 responses

• United States
6 Sep 08
As you know, I'm so original I had to make up my own genre! Supernatural drama. Seems like a weird combo, doesn't it? But actually it seems to be a rather symbiotic thing...but I'm beginning to feel a bit like a one-trick pony since I seem to be having a hard time moving to something that's not in that genre. I have done a fantasy romance, with some success...but everything else is supernatural drama, supernatural drama. Curious: Is your genre romance, or are you much more multi-talented than me and you've a few more in addition? =)

• Indonesia
6 Sep 08
Lol I know you. I hope I just being more original than you. I made some romance, but I don't really into it, my dream is that I would be able to make a PSYCHOLOGICAL ROMANCE!! lol... yeah.. I know, I know, but making a psychological-romance story would be satisfying for me :P

• United States
6 Sep 08
Ooooh, sounds complicated in an intense way! I reckon should you succeed, people won't be able to read regular romances again! =)


• Indonesia
8 Sep 08
i don't know. i just like my story ending up surprising its readers, maybe like o'henry. what is his genre? i also like an open ending story, which has no clear conclusion, letting the readers 'continue' the story if they like. well, actually that is not my favorite genre. i prefer to be a 'best seller' writer

is there such a genre?

• Indonesia
9 Sep 08
LOL... I think a 'best seller' is also a genre. I don't know who o'Henry is but I think he is quite an inspiration for you since you mention him in this discussion. LOL. An open ending story are usually used for the suspense books, but I also find out that some of the romance books now use it too. But even you don't decide your genre for now, I believe that you have some tendency to write in some style that shows the genre :p