Do You Like Take Pictures?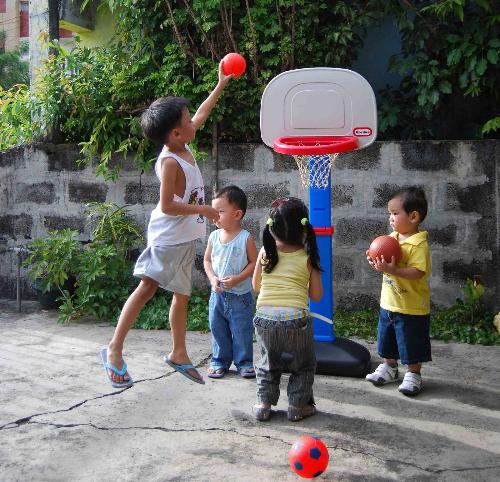 Canada
September 6, 2008 10:57am CST
Ever since my wife gave me a digital SLR camera, i feel like I am a professional even though I only use the automatic settings of the camera

. It is just good to have a camera that can take a picture instantly unlike the point and shoot cameras that will take 2 to 4 seconds before taking a the picture.

If you are using a point and shoot camera, oftentimes you don't get good shots especially if the subject is moving. Unlike the DSLR, you can get focused shots even if the subject is in motion. You can see what I mean if you check the photo I uploaded in this post. I was able to take a picture of my son in the air ala Michael Jordan

How about you, do you like taking photographs? What kinds of shots have you experimented or done?
4 responses

• Philippines
6 Sep 08
Sad to say but i dont like to take pictures i just dont see the logic behind it and please dont take it like im giving any disrespect.i too have a digital camera but i rarely use it only on some special occasions like birthdays and out of town trips,hope that you liked my response,have a nice day.

• China
6 Sep 08
NO , I don't like taking pictures ,because I think I am more beautiful in real life than photos .he he ~~~~however, taking picture is a necessary thing in our lifes ,in my opinion ,we need commemoration for our growth ,for example, birthday ,wedding,graduation and so on ,every moment is impressiveness .


• United States
6 Sep 08
Yes,I do like to take pictures. I have been taking so many of them all of my life. Mostly of my children, grandchildren and the rest of my family and friends. I also take pictures of the differant places that I go to, sio I can always remember them.I take a lot of pictures of my cat too.