Do you have allergies this time of year?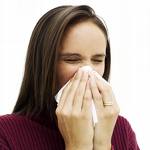 United States
September 9, 2008 6:29am CST
This time of year my allergy always flairs up. I have the itchy eyes, runny nose, scratchy throat, and of course the sneezing, due to pollen. Are you experiencing these symptoms too? What do you take to relieve them? I usually take benadryl, which helps some, but it makes me drowsy, and it dries out my sinuses. Any sugguestions?
1 response

• India
9 Sep 08
I have dust allergy so i always avoid to comeover dusty or air polluted area, once i cross something like those place i used to have hot water wash on face and drink some warm water to which takes out the congestion... i believe for sinuses, you need to maintain drinking warm water and a deep sleep is always required to come out. take care

• United States
9 Sep 08
Thank you for responding, I appreciate your suggestions. I have never heard of or tried the warm water, that is easy to do, I will give it a try.