I am leaving my child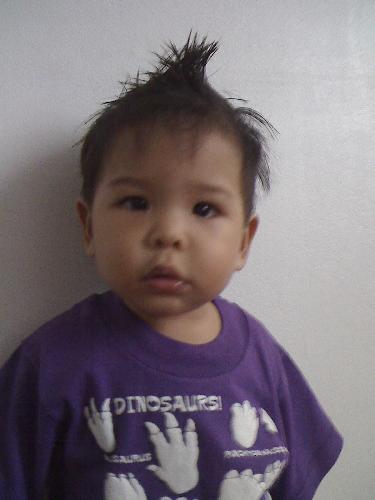 Philippines
September 11, 2008 12:47am CST
yes, i am.. i have to leave him everyday because i have to go to work. his caregiver and his grandmom will takecare of him for the whole day. i feel sad leaving him.. i am with him for a year now, it is i who take care most of his needs, i dont want anybody helping me, because i want me to supervise him. but now, that i have to leave him everyday for 6 days a week i feel so lonely... does anybody here feels the same way i do? how did you overcome such feeling? with a cute little cuddly son like mine.. i am thinking if i can make it and do my job with out thinking and wondering what he is doing on that very moment..:((
10 responses

• Philippines
11 Sep 08
this is one of the hardest things moms go through, leaving a child to go back to work. When I gave birth via caesarian section, I knew that I was eventually going to leave my baby in somebody else's care. So, I prepared myself for that day. I took care of my child for 3 months but as soon as I got a nanny to take care of my baby, I started allowing myself to be away from her even for 1-2 hours. So, I thought I was ready to go to work. When the day finally came, it wasn't at all like I expected. I wasn't ready. I was at work but I was thinking of my baby the whole day. It was soooo hard! But I eventually got used to it. I still miss my baby in the middle of the day, so I make it a point to call the nanny 2-3 times a day to check on how they're doing. Hang in there. You can do it.

• Philippines
12 Sep 08
Thanks for sharing your experience with me. it is a nice thought that some one like you can feel and understand what i am going through right now. thank you for the comment! HAppy day to you!

• Malta
11 Sep 08
does his father help financially? Can you work on reduced hours so that you can enjoy your son more?

• Philippines
12 Sep 08
yes he does, but my job requires an 8 hours straight work..it is actually a full time job, so i have to be out of the for around 8-9 hours together with the travel time... it is really hard.. =( But thanks anyway for the reply. happy mylotting! have a good day
@

• India
11 Sep 08
its heartfelt and worry saying of leaving a child and being lonely for a weeks time...i heard the toughness from my cousin as she need to leave her kid to caregiver as she works in school..but still she misses in the day time and now i could understand the feeling of yours.....its all about managing life,its push you have manage cooly and don miss your son on week ends...he is so cute

• Philippines
12 Sep 08
he's really cute, that is why i had my phone loaded with his pictures so that every time i misses him i can look at his face.. its still lonely though. any way, thanks for the reply! HAve a good day!

• United States
11 Sep 08
I feel your pain. I had to leave my 3 year old with his grandparents when he was an infant but it was only for 8 hours out of the day 5 days so it wasn't that bad and I knew he was in good hands. I was also a single mother at the time so it was a little bit harder to adjust but I got over it and realized that I'm working to be able to provide him with the things that he needs so it was ok with me. Now I have a 2 week old son and will b ereturning to work Nov 2 and am dreading that day but i dont think it will be that bad considering I work the graveyard shift and my husband will be home with the kids while they sleep. So I have that nurturing time to be with them during the day. Hopefully this doesn't last long.

• Kuwait
11 Sep 08
I understand about what you feel on right now and at this moment for my wife also encounter the same experience you have the first time she go to a work not even a month a go and she cannot stopped on calling everytime in the house just to check if her daughter is fine and that she will call every 3 hours in a day.....

• United States
11 Sep 08
I remember those days. My child would hold on so tightly to me when I try to hand him to the sitter. It was heart-breaking. Those were really tough years, I remember crying all the way to work and rushing to the bathroom to calm myself and make myself presentable. Those day are over...I quit my job.

• United States
11 Sep 08
Aw he is a cutie. Its hard to leave your kids. I couldn't ever stand doing it. I have kept jobs that allowed me to bring my kids with me. They don't pay much, but its worth it to never have to leave them. I had them, I want to raise them you know? We suffer a little bit financially, but I know that my babies are safe and have my time as much as possible.

•
11 Sep 08
It's natural for mom to worry and feel sad when they left thier son at home because they need to work.When i was schooling before i always left my baby at home a week after i gave birth him. What i did is, i always take his little boots with me, or stuff that he is using.And everytime i always hold it and smell it.And every hour i called at home to check him.Happy myloting!

• United States
11 Sep 08
I recently had to go back to school and work and leave my daughter in her caregivers hands and my grandmothers and I miss her so much since I was used to being with her all day watching her go through her different milestones and just grow throughout the 8 months. I have been really sad but I know that the reason I am doing it, is to better myself,obtain a degree and to achieve my goals that will allow my future and hers to be better in every sense.. emotional and financial.