What is your first drink of the day?

India
September 11, 2008 9:20pm CST
As soon as you wake up what do you feel like drinking? I would like a hot cup of coffee to be seen right next to my bed. What do you prefer ? Is it coffee,tea,alcohol,water,orange juice....???
5 responses

• India
12 Sep 08
hi, i don't like to drink anything as soon as i get up. i drink only water. in my home my parents drink tea. they just can't be without having tea. they are very much addicted to it. after drinking water, i generally like to have juice. i don't drink much of tea or coffee. rarely i drink tea.

• United States
12 Sep 08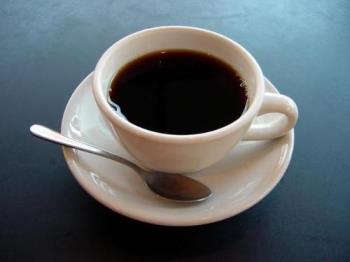 When I wake up in the morning...i always head downstairs and start a pot of coffee if there isn't any coffee already made. I drink coffee or orange juice usually first thing in the morning, with my cereal. yummy

sometimes if i am sleeping over someone else's house or we don't have orange juice and i don't feel like coffee. I will drink water or just whatever we have

• Philippines
12 Sep 08
Water. If I drink something other than water before eating in the morning, my acid reflux kicks in and then my morning becomes very painful.

• India
12 Sep 08
Hi, I can't drink water early in the morning, I drink only coffee whether it is morning or evening. I never drink tea. I am so much addicted to drinking coffee that even the smell of any other drink , that too early in the morning will be unbearable. One cup of coffee as soon as I wake up makes me feel very active through out the day and I feel very fresh only when I drink coffee.

• United States
12 Sep 08
Definitely water, especially if I just brushed my teeth. Nothing is nastier than some orange juice after you brush your teeth. Yuck.