Your Choice Leave Or Stay!!!!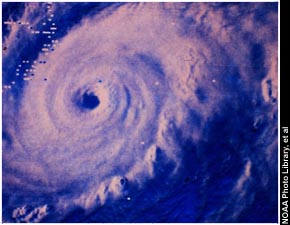 United States
September 12, 2008 8:11pm CST
I am watching the approach of Ike to the coast line of Texas, I just heard the news casters say that the people that didn't evacuate which they would have. Now it is too late, the hurricane hasn't made landfall yet and the streets are already flooded the wind is high. Just imagine what is going to happen when it does reach land. If you were in the path of a hurricane and the authority advised you to evacuate would you leave or stay? I would get my family and leave no questions asked. The have already told you that in case of an emergency they will not be able to get to you.
7 responses

• Garden Grove, California
13 Sep 08
chevee If I was in a caseof emergencyand told to leave, I damned well would leave and pack up my family,and we would be out of there. we had a situation with fire storms here last fall and almost had to leave our homes then the wind shifted and the fire leapt into the c anyons where all the most rich live and many homes were destroyed. the fire came up to the edge of Tustin then turned and veered off.


•
13 Sep 08
Hi Chevee, I am so sorry your country is taken a lot battering from hurricane Ike, I just hope that people would try and get out as soon as they can and those who choose to stay are risking their lives, its in incredible. I hope there won't be much damage there. Hugs Tamara

• United States
20 Sep 08
I know I'm a wee bit late in responding to your discussion but I'm playing catch up if I can!! lol Oh yes definetly would evacuate in a heart beat! No questions would be asked by me!! My hubby and I and our 13 fur babies would be out of her in no time! I can promise you that!! We all can replace a house but we can't replace ourselves or our fur babies!

• United States
16 Sep 08
I definitely would leave with my loved ones. Sometimes I don't know how to react to people you hear on TV who say that they knew it was going to be big but not this big and that's why they stayed despite the mandatory evacuation warning. And then the next day, you hear of reports that the emergency crew got thousands of call for help.

• United States
16 Sep 08
[i]Hi Chevee, ohhh... I will be leaving also and will not risk my life as well as my loved one's lives! I will be packing right there and then if we will be advice to do so![/i]




• United States
15 Sep 08
I would probably leave a week before they asked me to.. I am not so brave nor so stupid to think that I could weather out a storm such as this.. I am a coward when it comes to the weather situations.. I would also not put any member of my family in harm's way.. So, I would be our like a shot, I would be gone way before time to go..