Do You Buy Your Kids The Same Clothes/Things?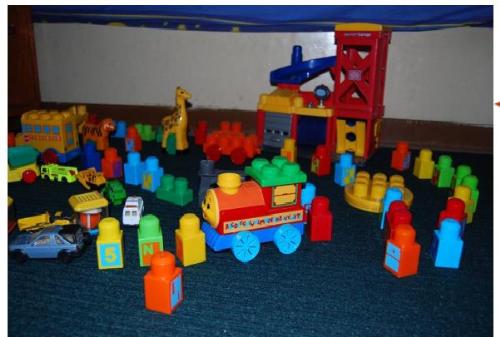 Canada
September 13, 2008 10:40am CST
For arguments sake, lets say you have two kids and are both boys.

When you buy them things or clothes, do you buy them clothes of the same design so they would match.

Do you buy toys for each with the same kind? We sometimes do that so that there will be no envy feeling between the two.

4 responses

• Germany
13 Sep 08
yes if i have 2 kids i will buy the same thing to make it fair.but since i have only one kid i buy stuff that the same mine specialy clothe coz my size in germany are kids size, so its easy for me to buy the same stuff for my little girl.

• United States
13 Sep 08
I have three kids, two girls, one boy. I rarely buy them the same outfits. Sometimes, if I only like that particular one out of all the styles available. The second girl is two years younger than the first. Of course she gets the hand-me-downs from her older sister. I think it's unfair for her to have to wear the same type of clothes again two years later. It's bad enough that my MIL insists on buying the same/matching clothes for them. The boy is lucky enough that the clothes for boys often don't match the girls clothes available, when she goes shopping, lol. As to toys, sometimes they get the same/similar because I know there will be arguments over for example who gets to wear the princess crown, if there is only one available. But it's only minor things, not some big ticket item.

• Singapore
13 Sep 08
If I have two boys, I will buy the same clothes, but different colours. For toys, it seems quite impratical to buy the same. So, I will try to get them toys of similar value, design and attractiveness. Then, teach them to learn to share with each other. The truth is, I have 4 boys, aged 13, 8, 6 and 4. I also have 3 girls, aged 11,10 and 9. So, I need to be careful in handling these siblings rivalry and jealousy. As a mother of 7 kids, no matter how hard I try to be fair, there are bound to be ill-feelings between them. So, I have learnt to detect these feelings and try to handle before it becomes a long-term grudge.

• United States
13 Sep 08
I have two boys. They are quite different in age. They are 4.5 years apart so their interest diffr. Clothes..they have similiar taste, but they would never, never wear the same clothes. One will always change if the other just happens to be wearing the same colors...like black shorts and a white T-shirt. Boys!