Do you generally share your problems?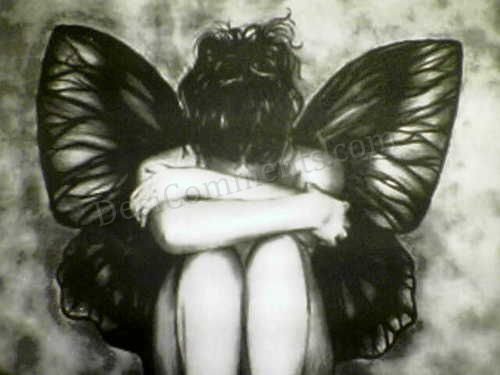 India
September 15, 2008 2:38pm CST
There are many people out there (including me) who prefer not to share their downs in life with anyone (except maybe one person). I don't mind helping out people. I'm always there for friends who need me. Its just that some people prefer telling their problems to others. It makes them feel better. What kind are you? When was the last time you faced a problem and who did you share it with?
8 responses


• Indonesia
15 Sep 08
I am not a kind of person who likes to share my problems with another person. I always think that I can solve my own problems because I tend to stick with my own decision. But there are also some times where I really face a problem where I cannot handle all by myself. That is when I need someone to talk to and that usually someone that I don't know. I usually share my problems through the internet, through a random forums where people don't know me and there is so small possibility that they know me as an individual. That way, people won't give me responses based on biased opinion because they are my friend, but they can give me the honest opinion based on the more objective point of view

• United States
15 Sep 08
I don't always like to share my downs in life. Sometimes I feel that my cries go unheard. I really don't have any close friendships right now. I never did have the close friendships I desperately sought when I was a lot younger. I grew up and experienced life and came to find that I really don't need many close friends. I have my husband and my young son. They love me unconditionally and are not going anywhere unlike the friends in the past that I thought I had. They all just seem to move on with their lives and forget me. That's okay. I am alright with my life now. If there is one thing that I have learned in life it is that I have to find truth in myself and accept myself and then I won't need to worry about who accepts me. I do like to go onto this site and correspond with people. I do like to make friends here because there are so many people from different backgrounds and there are good people with great advice.

• India
16 Sep 08
I agree with you, problems should be shared only with near and dear ones who understand you and will help you solve those problems, however sometimes some problems may be too personal or may even involve your loved one and you can not think of any solution, then what do you do? One thing that I have tried is to seek professional help from a councilor, they may not have all the answers but sometimes help to make you see things from a different perspective, it usually helps since they are neutral and unbiased and will not go behind your back spreading rumours or gossiping about your problems to others. All these again also depends on the kind of problem you have. Best of luck and happy mylotting.

•
16 Sep 08
Depends on the problem I have... Mostly, I share my problems with my friends... And they give my some advices... But sometime I share my problems with my family...

• Philippines
16 Sep 08
i share my problems to those closer to me and who share the same sentiments. i am not easily attached to some one else, i choose whom to confide really. i am a very deep person,i am helpful, ready to lend a hand for those who are in need, without expecting anything in return.

• United States
16 Sep 08
I always share my problems because I'm sick and tired of trying to figure out everything myself. Most of the time, I just tell people on the internet, and most of them can't do anything, but it really does help me look at the problem a little differently.

• India
16 Sep 08
Well i am not a kind of person who speak about anything or everything to anybody. I share any good experiences or happy experiences with others but when it comes to down in life or problem then they get restricted to myself until i find a solution to those. If i cannot find any solution to the problem then i might approach my near and dear ones, but generally i have a perception not to trouble people in my own trouble be it anyone.