Do you enjoy going to the gym?

Malaysia
September 17, 2008 2:09am CST
When i was still working my 8-5 job, i enrolled myself in a gym nearby my office. I do love going there. I go there either early in the morning (7-8am) as i go to office very early to skip the traffic jam, or i will go there during lunch time. Besides using the gym equipment, i also go to the classess they offered. The classes are yoga, aerobics, step aerobics and cycling class. Once in a while i will go to the body-building class. I cant really remember what it is called. But now since being a stay at home mum, i rarely do any exercise... eemm i have to get started sometime very soon.
5 responses

• United States
17 Sep 08
I like going to the gym because it makes me exercise more since I am in that specific type of environment. I try to workout otherwise but I just don't have much time and I am just not motivated enough if I am not in the gym.

• India
17 Sep 08
my story is a little different than yours.i enjoy the most but i need motivation like my instructor or some friends along..or else also if i loose weight.even i have joined a gym near my house but i need to go to work as well so i need to leave home very much on time or else i get late because of which i have stopped going to gym..and i rarely do exercise now.but i love physical activity.hope i join back my gym again.


• Malta
17 Sep 08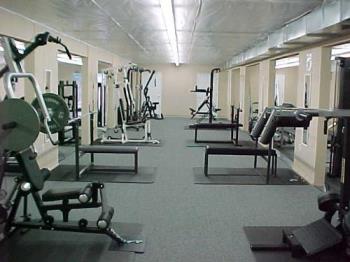 No I dont like it there. I think its artificial. I prefer doing either exercises at home or else go walking for an hour in the road. I prefer to relax and set my mind at ease by walking than be forced to be indoors.

• United States
17 Sep 08
Yes, absolutely! It's definitely a good part of the day; it leaves me with more energy and feeling pumped and ready for the day, or helps me wind down depending on when I go over there. I usually head over shortly before classes on Tuesday and Thursday; I start class at 11 AM, so I will head over there around 8:30 AM, work out for about an hour and a half, shower, and then go about my day; I might even head back after for a little more of a workout. I get out there about 4 or 5 times a week. It's definitely a good thing for me, and I enjoy it quite a bit!