washing your car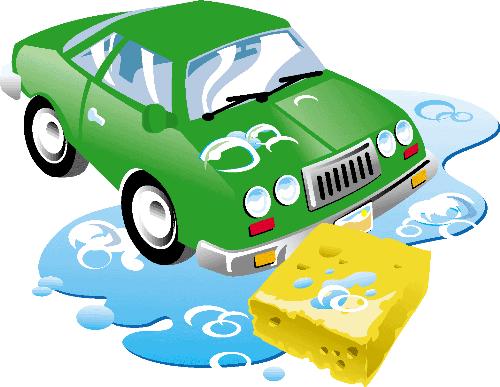 United States
September 28, 2008 12:18pm CST
How often do you wash your car?? Do you wash hand wash your own car at home?? or do you go to the car wash?? if you go to the car wash is one of those that you get out and wash it with the spray gun or is it one that you sit in and everything is automatic?? I wash my car about once a month or two months, depends on how dirty it is. Most of the time its washed here at home. every now and then my husband will take it an automatic car wash. the kids like to ride it in LOL.
8 responses

• India
28 Sep 08
I wash my car once in every month. I usually wash it at home since it is fun. We have a car wash party at one of the four Sunday in a month. That party's awesome as me and my brothers show up at our house, with their cars to wash them. We park all the cars in the porch, then turn on the tap connected to the pipe and let the party begin. It gets crazy, we throw water at each other much more than we splash at the car. We play loud music from inside the house. We dance while washing and we talk while washing. We then use the vacuum cleaner to clear the sand and dust inside the car, but it's a lot of fun I tell you.
You should also try a Car Wash Party. It is a lot of fun.
Cheers!

AJ Rox.

• United States
7 Jun 09
It depends on the time of year and how dirty my car gets. As my current car is in need of repairs and is just sitting in the driveway I have no choice but to wash it by hand. And with the warmer weather here it needs a good washing every couple of weeks, if not sooner. During the winter months I usually don't wash it as often, especially if I know it is going to rain. When it comes to my husband's truck I tend to take it to one of those automatic car washes. My kids like to watch it being washed while we're inside of the vehicle.


• United States
6 Apr 09
For the most part when it comes to washing our Car, we usually will do it ourselves or let the Subaru dealship do it when we take it in to get it serviced. We drive a 2006 Subaru Forrester so we don't want the Paint wore off by having someone somewhere else do it. Maybe in a few more yrs. it will not seem to bother us so much.

• Malaysia
21 Mar 09
usually it's once a month, because we have one guy who comes to the house once a month to wash all of our cars. but sometimes my car gets way dirty before he's scheduled to come so i tend to wash it on my own coz i cant stand it when my car's super dirty.

• Ireland
28 Sep 08
Sometimes my husband will wash my car but most times I will take it to the car wash. I usually have it washed once every week because it is a black car and it really shows up the dirt. I take it to a place that uses the spray because I would have to take the ariel off if I took it to the automatic car wash and this would be too much bother for me.


• United States
28 Sep 08
Last February, I was in an accident and my almost-new car was totalled. I decided to eliminate car payments and not get so upset about parking lot dings, so I bought a 1996 Camry with the money from the insurance, and I paid off a couple of bills. Now I only wash the thng when I see kids on the side of the road with signs that say they're washing cars to raise money for school projects.