What celebrity do you resemble most?

United States
7 responses

• Canada
3 Oct 08
I have had a few people say I look like Sheryl Crowe, the singer. I could only hope to look like her...she is very pretty. I do not see the resemblance myself.

• United States
2 Oct 08

I have been told that I resemble Bonnie Hunt. I take that as a compliment as I think she is adorable. She was in Jumanji, and Cheaper by the Dozen. She also has her own talk show now.


• United States
3 Oct 08
Sure that counts. And you must have a gorgeous hand print!

• United States
3 Oct 08
when i had my long hair i used to be told i looked like travis tritt. i was yeah right whatever. then i was taking my kids out to trick or treat. and these women came up saying how much i looked like him. cool i got hugs from them.. lol..

• United States
2 Oct 08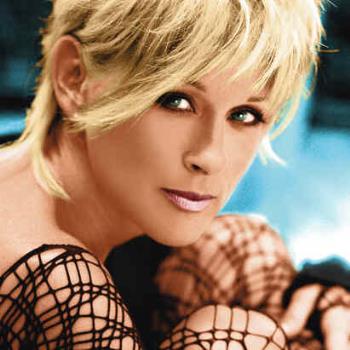 I've had two people tell me I look like Lorrie Morgan. I suppose in the right light there is a slight resemblence but I don't really see it. I'm not complaining though, I'll take the compliment. I think she's very pretty.

• India
3 Oct 08
No, I don't resemble a celebrity and I'm happy that I don't.

• United States
3 Oct 08
Last week an elderly lady said I looked like Jordan Sparks. I thought that was pretty funny. I don't think I look like anyone.