The primary for this year's election may be the TRUE reason ...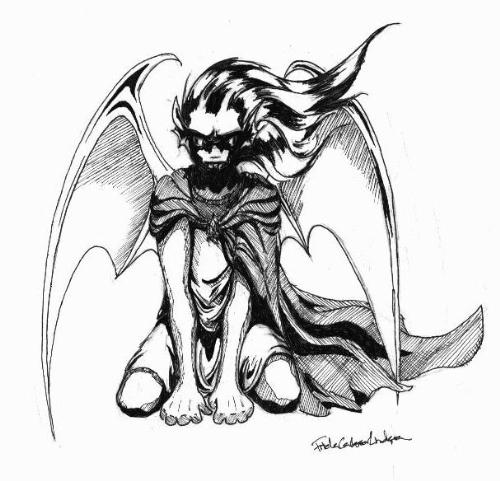 United States
October 4, 2008 4:25pm CST
for this year's economic meltdown! I've been reduced to voting for my favorite candidates, Bill the Cat and Opus, again this year. I think the entire economic crisis could have been averted if Hilary, Obama, and McCain had not wasted so much on the primary! I'm really disappointed in the two-party system and the fact that you need to be ridiculously wealthy to run this country...all that money proves is that you have more than you need, NOT that you can run a country!Think about it...how many MILLIONS were pumped into basically one sector (advertising) this year, instead of being invested into the economy in a more stabilized manner? The election has become more about "Look at me!" (or at least it was, until the economy collapsed), rather than about the issues. This year has been especially toxic and negative...I seem to remember seeing my first attack ad against A almost immediately; B didn't present any issues for several weeks. I was on the fence for quite some time, and in fact only made my decision last week (just before the debate). I was quite frustrated at B's increasingly negative ads; it took A a while to respond with some of his own, but B is continuing to run negative ads and THAT is a turn off. All it's doing is stabilizing the advertising industry...are they hiring? Sorry this is so disjointed--I'm incredibly angry and annoyed at the immature people in Washington that don't truly understand what's happened to our country, and spend more time posturing and pointing fingers at everyone else! "I've fallen...and I can't get up!" Ahhhh...remember that line? While it's for a great alert system to help protect elderly and disabled people, it could also be the mantra for the economy nowadays. Is the US government the new Life Alert? Honestly, this is a mess of a bunch of people who kept pushing to see just how much of the American Pie they could grab...and unfortunately, there's just not enough to go around right now. Hopefully the incoming administration can make heads or tails of this mess and get us back on track! So what's your opinion on this? What reason(s) do you think the economy is now crying "I've fallen...and I can't get up!"?
1 response

• United States
4 Oct 08
One fatal flaw in your reasoning: the meltdown wasn't a result of a lack of money, it was the result of a lack of regulation. Also, Iraq is a bigger money pit than all of the candidates put together, so even by that metric, I'd sooner blame that pointless invasion.

• United States
5 Oct 08
I agree that Iraq is a necessary evil--Bush needed to avenge what he viewed as an embarassment to his father's record--instead it will be another war that the US should have stayed home. I think the difference between this and the Great Depression is that that economic mess was due to phantom profits, whereas this one is backed by homes and properties. It's a classic case of tangibles vs. intangibles.