I really should never become a professional cake decorater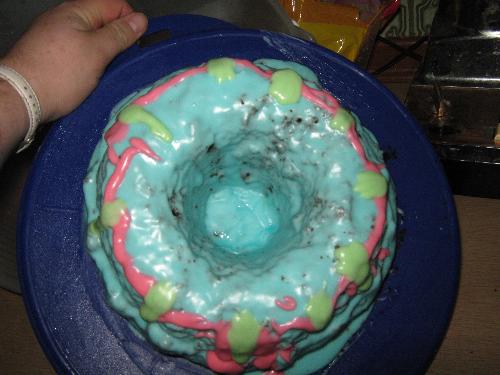 Canada
October 4, 2008 11:07pm CST
I swear every time i make a birthday cake it ends up looking soooo bad...they arent inedible but they don't look pretty like i want them to. For example...i made my sister a cake one year and ran out of icing so the icing was runny and looked weird. (if i recall correctly it tasted kinda goofy too) This year i made my dad a cake...usually i buy the cake but i figured id give it another go since hes the only one in my family that hasn't had a saundy disaster cake.... We'll see if they eat it tomorrow.
2 responses

• United States
5 Oct 08
Hey saundly, Don't worry I'm sure the cake is just fine. I', sure it will taste great. I used to have trouble making cakes, but lately I've gotten better. For years everytime I tried to make a layer cake it would come out lopsided. The last two times I made them they came out pretty neat. I use cake mixes from a box and frosting from a can so I can't screw them up that bad. Although, my last cake the frosting kept melting because it was really hot out and the cake was in a container that was kind of close to the window where the sun was beating down on it during the day and my boyfriend blamed for for lousing up the cake because it was melting. I couldn't get it through to him that it was the heat from the sun and it being to close to the window.

• United States
5 Oct 08
well no one really thinks their own work is great.. at least most people.. so it could look great but all you see are the flaws and dont realize that it looks good and that no one else would notice because they arent professional to know what could be an imperfection

• Canada
5 Oct 08
I agree that one is more apt to see the perceived flaws in their own work than someone else is to. I do that all the time with quilting and other things i know where i made the mistake and i can see it but others dont see the error. Thank you for responding.