Opera? Anyone?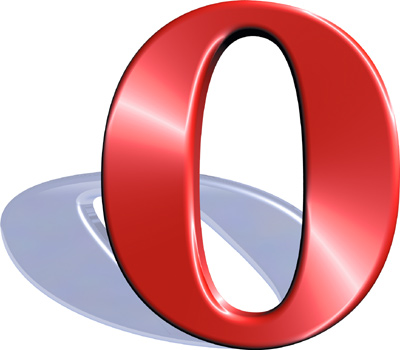 Singapore
October 15, 2008 2:30am CST
Any one of you using the Opera internet browser as an alternative to the popular Firefox and the Internet Explorer? The good thing about Opera is, there is an option to restore back the number of browsers and tabs you have when restart it. Something that Firefox also has. But Opera has this habit of shutting itself down every now and then. And it is very frustrating to have to login to every thing that I was logged into in the previous session. Do you also face the same problem of Opera shutting down every now and then?
5 responses

• India
19 Oct 08
Oh yes, Ahgong, I know what you mean - I'm an opera fan myself, but this is one thing that bugs me at regular intervals. Opera crashes more often than the other top browsers - so, what I suggest is don't load too many tabs at once on opera, which I think will increase the risk of browser crashes. The chance of browser crashes is even higher when you open multiple tabs with video sites such as youtube and gaming sites with lots of graphics and animation. The chief reason why many people choose Opera over Firefox is its high speed broswing; it's (or perhaps it was) arguably the fastest of Internet browsers. This is precisely why I used to use Opera as my primary broswer as well - until Firefox 3.0 released. Have you upgraded to Firefox 3? I have found it to be as fast as or maybe even faster than opera. And it hardly crashes, so why shouldn't you consiser switching?

• Singapore
20 Oct 08
Oh, fire fox came out with version 3 already?!?

Man~~~! Am I out of touch or what!?!? I will go back and take a look tonight. I am still using the older version and regular update it whenever the system complains. Must go back to check if I am already on the latest version. If not, I will go back and do an upgrade to see if there are any difference. I wonder if I can install both a portable version and a full 3.0 version on the same box.

• Singapore
21 Oct 08
Oh wow, the firefox 3.0 rocks! It is definitely much more stable than the previous versions. And it is faster too. Love the new plugins I downloaded as well. The noscript is a god sent! So excited. I wonder if there are anymore useful plugins I can use. 8p


• India
15 Oct 08
I just used Opera browser once and yes it was cute and user friendly. But I have been using Firefox for a long time and felt more comfortable with it. Perhaps emotionally attached

So,I just continued using Firefox browser.

Cheers


• Singapore
15 Oct 08
There are some Firefox themes that are real cute too. I am sticking to the default skin however since I don't want to like a particular skin so much that when a new version comes out and the developer decides not to or don't know how to update, I can't use the skin I like so much anymore. Besides, the original looks nice enough for me.


• Singapore
15 Oct 08
I too love the firefox alot. But for some personal reasons, I have to try another browser to avoid conflicts on the same computer. That is why I am using Opera. It is a good browser. But seems like not very stable as compared to Firefox. It is the constant shutting down of itself from time to time that really gets to me. I wonder if this is a bug with the browser.

• Goa, India
23 Oct 08
the new version of opera looks awesome the best look among browser available.. its interface is excelent.. d best thing abt opera is that u get a small image of d page when u hover on a tag , this is really good and helpfully.. whoever has not tried opera do try it it is good ... the latest version is 9.6

• Singapore
28 Oct 08
Yeah, I too am using the 9.6 version of Opera. That little image of the page when hovering over the tag is really cool! I like that in the Opera browser. If only the firefox also could do that! The other thing I like about Opera is that no matter how many times the browser crashes, when you restart it, you will always be able to enable the previous state of the browser prior to the crash. Very useful especially if you have heck of a lot of tabs opened and you are not done with them yet. NO need to re-open all the tabs and links and cussing you way thru them. Save a bunch of time and hair (from the constant cussing and pulling of the hair!).



• Singapore
16 Oct 08
Wow... you have used many browsers that I have never even heard of before. Interesting. Avant I have heard of, but not used before yet. Maybe I will install a copy to see how good it is. WebSpeedReader? This one is a new one to me. I have tried so far are IE, FF, Chrome and Opera. All are pretty good. But given the better features in the others, I tend to use the IE less often. Thanks for the information here. I will go around and explore the other browsers to see how each one works for me.