Longest travel? bus... train... car...plane?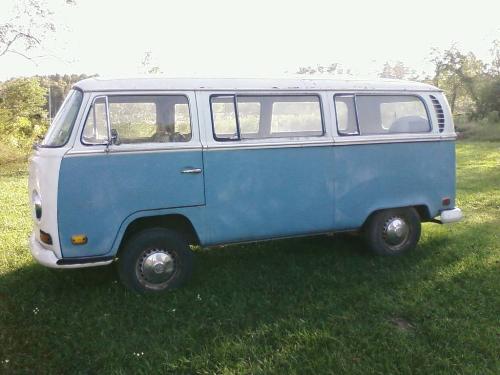 United States
October 18, 2008 6:12am CST
I was visting a "then" boyfriend who was stationed in Bangor Maine. I was in NY an hour from the city. I didn't want to drive the 8 hours ... so I took the bus. They had to take me south - to the city up to boston then to bangor. All this took 18 hours. What was your longest travel?
3 responses

• United Kingdom
18 Oct 08
18 hours on a bus? Ouch! I admire your stamina, I certainly couldn't travel on a bus for that amount of time, I think the maximum for me would be an hour and a half and then I would get too restless and fidgety. The longest travel I have done is only 4.5 hours on a plane from London to Cyprus and that was enough, I hate sitting for long durations and get uncomfortable quickly, I just want to get there I hate all the travelling inbetween and it's so boring on a plane, at least with the bus you get to see the scenery.

• United States
18 Oct 08
Yeah .. scenery and smelly, snoring people falling asleep on you. THe one rider had to go from NY to Boston which was 4 hours. Since it was overnight ... he decided to catch some z's. Well he fell asleep, plopped his noggin right on my shoulder. I was on a caffine high because 1. I was going to see my boyfriend oooh swoon... and 2. I was relatively young traveling by myself. So I stayed awake almost thru the whole trip - plus the stench that was coming off that man could choke a small horse. If I'd ever have another long distance trip... I much rather drive. Perhaps walk. :D On a flight you get cocktail nuts and a movie - I haven't been on a plane in a long time but the last time the pilot gave me wings too! SO I much rather have taken a plane -- get a gift!

• Malaysia
4 Nov 08
My longest travel is when I went to Cairo. It took me 17 hours to reach the destination by air plane. I was seated in an Economy Class and it was crowded at that time. There was nothing much I could do while waiting for the plane to reach Cairo. What I did was watch a movie but after a while I was distracted because the quality of sound was not very good. Later I listened to the radio but the channels did not provide pop songs. They only provided us with Arabic songs which I couldn't understand. After that because I got bored I went to sleep. After a while the steward woke me up and I ate my meals. Soon afterwards I went to sleep again. I thought if the eating and sleeping condition continued several more times, I would get fat without any doubt. Lol!