Do you Plan where you are going for the holidays ahead of time? Do you play it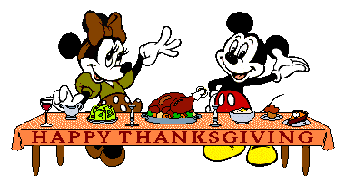 United States
3 responses

• United States
28 Oct 08
I love to plan big 7 to 9 day vacations around the holidays. If a relatives' house is on the way, it is a great opportunity to stop and spend some time with them. That way you not only get to go on a joyful vacation, but you also get to spend time with family using the same vacation time. I like to travel to different cities. Sometimes it may take me 6 months to plan a vacation. Especially, if we are going to go to 3 or 4 big cities all in one trip. We kind of work our way to our may destination and back. It keeps the trip exciting and prevents from having one long haul. Vacation traveling is a lot of fun. Hope you have a lot planned for the holidays this year! Have a great day!

• United States
28 Oct 08


I love to see all of the family and that is my plan but on Christmas day, I like to be home because I am jusst like that. I have a fireplace and who knows, I may see Santa come on down , if I stay home .lol

• United States
27 Oct 08
When I got married we would spend one Christmas here and the next one we would go visit my dad. Now my kids are grown. Thanksgiving was always were ever my mother was but now that she has passed on my kids come here. This last Thanksgiving as soon as my daughter and her family got here she said that this upcoming Thanksgiving will be at her house, the trip is 300 miles and she don't want to fight that traffic again this year. As for Christmas now, my daughter, her husband and son have Christmas Eve and Christmas morning at their house then travel here and we have Christmas here.

• United States
27 Oct 08
Thats so nice. I just love to decorate and be home at Christmas. I like to have the fireplace going and just enjoy everyones company and cook for everyone.

• United Kingdom
27 Oct 08
As you know my friend I go to my beloved retreat four times a year and that is always planned in advance so already I know that I am going away next month, February, April, August and again next November! It gives me something to look forward too especially in these dark winter months. So I go to the same place but it's a place I love and find it so relaxing, I have planned my holiday for 2010 to New Zealand and 2012 to Sweden so I am always forward planning my breaks away!

• United States
27 Oct 08

Thats so wonderful to have those trips to look forward to. You must get so excited as it gets closer to the time to go.Thats so cool!