How do you get to have one of those stars here in mylot?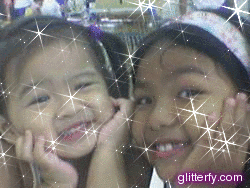 Philippines
October 28, 2008 7:31pm CST
I was just wondering how you guys get those stars. I am still new here so I really don't know the real works here at mylot. Hope you can help me and thanks in advance. I am slowly earning maybe because I haven't been posting and responding. But I won't leave mylot. I'm enjoying especially when I have nothing to do.
4 responses

• United States
29 Oct 08
My understanding is that you have to have at least 100 posts before they start showing the stars.

• Philippines
29 Oct 08
Great! Thanks so much for the response. It hasn't been minutes that I get answers from you guys. Mylot is really helpful. Thanks again and I hope I can respond to one of your discussions in the future. Have a nice day and happy mylotting!!!! Good Luck!!!!!

• United States
29 Oct 08
Sweetie you should take 5-10 minutes to read the FAQ -- there is much great information in there that will help you. You will get a star after 100 posts. The number in the star is based on what people rate you with the (+) and (-) in your responses. The higher the number (10) the better and the lower the number (1) means people rated you negatively. I don't think that affects your earnings, though.

• Philippines
29 Oct 08
Thanks so much for the response. I know I need to read through the FAQ hehehehe! Thanks for the tip. I just wish someone will rate me so that I can achieve a 10. I will also try my best to reach 100 posts because I love to see a star beside my name. Just love it! Thanks again.

• United States
29 Oct 08
Once you get 100 posts you'll get a star. Also it's a rating system where us mylotters get to rate you a + or a -. There are some trolls though, running through mylot and rateing people a - and bringing their star rating down or there may be someone who disagrees with you and will rate you a - but the majority of people here will rate you a + and bring your star up. If you put your curser on top of your star you'll see your ratio status. Like mine is 95/100. Once I get to 96/100 my star will turn blue. Another thing, at 500 posts, you'll be able to copy and paste onto here. It takes time to build up to that number but if you keep working at it, you'll get there! Welcome to mylot!! Hope you enjoy your time here making new friends and discussing all kinds of topics!! Just be courtious!!


• Philippines
29 Oct 08
Thanks so much for the tip. I'm beginning to learn so much from you guys. It's a long ride for me yet since I'm still new, but who knows? You have even achieved that much so why can't I? As long as I will work hard for it, I think I will achieve it. Hey, thanks so much and I promise to be courtious. heheheheh! I'm afraid to be rude here in the net. I don't want to be quarreled by strangers and I am not of a fighter hehehehe! I sometimes strongly post my opinions but not against a person. In other words, I'm a kind person LOL! I'm nice just so you'll know. hehehe! Have fun and I really wish to have the same number as you do. Hoping to get tips from you too. Have a great and fun day!

• United States
29 Oct 08
Awwww you sound like a sweet person! That's cool!! You'll go a long way on this site with such a great attitude! It's ok to give your opinion and thoughts on what ever subject even if it's to disagree with something because we're all different and maybe we'll all learn a thing or two from each other all the while making new friends!! Good luck to you!!

• Malaysia
29 Oct 08
Hi Chmedrano,First i will like to say welcome you to my lot.If you want to get a star at my lot,you will need to posts 100 posting in my lot.The number beside your name represent the number of posting you had done in my lot.If your post is very good ,you will get 7-10 ranking of star in my lot.If your posts is not good,your star ranking will not be high.

• Philippines
29 Oct 08
Thanks a lot for welcoming me here in mylot. People seem to be friendly here and warm. I hope to add you as my friend. Thank you for the response and for helping me out on the blue star question. I am discovering so much about mylot because of you guys. We are not just earning but are also making friends and giving nice ideas to all the people around the world. Thanks again and wish me luck!