My little girl is one today!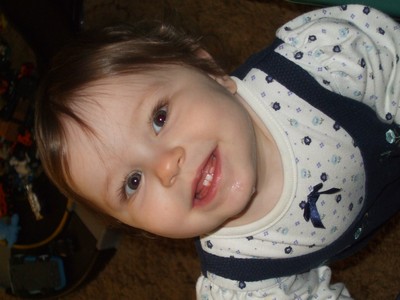 United States
October 29, 2008 8:23am CST
My baby girl is one year old today. Part of me is happy and excited that she is growing up beautiful and healthy. Another part is kind of sad, because my baby is growing up so fast. I keep thinking, this time last year I was still pregnant, anticipating her birth. She was suppose to be a scheduled C-section on November 1st, but she just couldn't wait that long I guess LOL. Making my son peanut butter and jelly sandwich for lunch, my water broke. It was a whirlwind trip to the doctors and the hospital, and after an emergency C-section my baby girl came into the world. It's hard to believe a year has gone by already. If you have little ones or are expecting little ones, my advice to you is to cherish every day, because before you know it they are grown. My son is going to be four in a couple of months and I remember the day he was born like it was yesterday. Well, I am off to get the vid cam charged and blow up some balloons. Just wanted to share with you all.
7 responses

• United States
31 Oct 08
Oh my God, she is so precious! Happy Birthday to her! What a pretty child. I don't have kids yet but I can relate because my second cousins are growing up so fast that I can barely believe it. It seems like they learn something new everyday. I can barely keep track of what they know now.

• United States
30 Oct 08
She's precious! They do grow so fast...

• India
29 Oct 08
Goodwish for your girl's first birthday.It's a happy news that your baby is growing up beautiful and healthy.It is the rule of nature that we have to pass many stages of life.Once you were a baby like your girl or boy. Now you are mother of two children.With the passing of time once you wll be an old woman. Your children will take your present place.When you will be a grandmother that will be another moment of happyness for you. This is the life.

• United States
29 Oct 08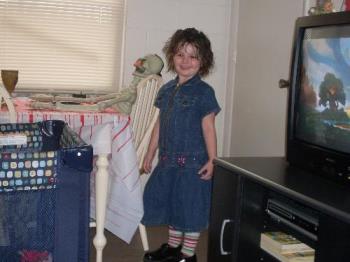 Happy Birthday....My little girl just turned 6 this past saturday they grow up way to quick enjoy it while you can



• United States
29 Oct 08
Happy birthday to your daughter! She sure did cause a lot of drama in arriving in this world, so it should be quite a celebration! : ) If you think they are growing fast now, wait until the teenage years. Actually, never mind. Cherish the time between now and the teenage years. I have no kids, but I remember being a nice, sweet child, and then being a nice, sweet, ornery, and moody teenager. My poor parents...