what type of clothes u preffer to wear???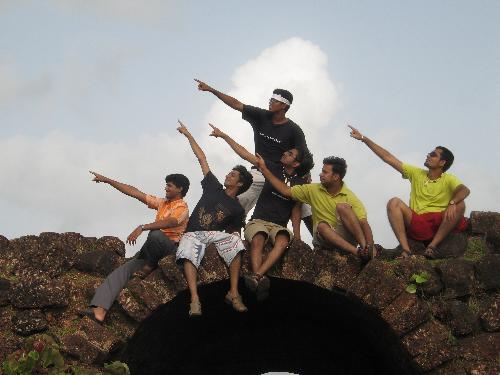 India
October 30, 2008 2:56pm CST
hi friendz... what type of clothes do you preffer to wear?? or what types of clothes would suit you more??well i like to wear shirt and trousers...
5 responses

•
1 Nov 08
the casual clotehs dat i like to wear are jeans and top...i think they really suits me...and i love wearing jackets so i wear jackets as well...black is fav colour so i wear black clothes most of the time...

• India
2 Nov 08
thats great i too like black my most of the dresses are black..

• India
1 Nov 08
You're a guy, so its shirt and trousers...As a lady, I'm not very dressy. I love being in pants and a T-shirt. Its just so comfortable. If I have to visit a family, I have to shift over to Indian formals.

• United States
30 Oct 08
It usually depends on the occassion - I really like to wear clothes that fit the circumstances - I do love dressing up though!

• India
30 Oct 08
ya thats true you have to wear dresses according to the occasion..

•
30 Oct 08
I live in Jeans, Tshirts and Hoodies. I have alot of tshirts and a few hoodies which are band merchandise, I also wear Knee length shorts, and combat style trousers. It is certainly safe to say that I wear for comfort :)

• India
30 Oct 08
yep clothers are for comfort i agree with you..and i like your style..

• United Kingdom
30 Oct 08
I like and prefer the casual look, I like to wear clothes I feel comfortable in, not like suits and ties which I find very restricting, uncomfortable and just not me! I like to wear jeans and a short sleeved shirt even in the winter as I don't feel the cold! I hate wearing coats and jackets but I do like hoodies, and will if its cold wear a hoodie so I can put it up if it rains. I would hate to have a job where dressing up is a requirement.