What style of Christmas music do you like, country, rock, classic?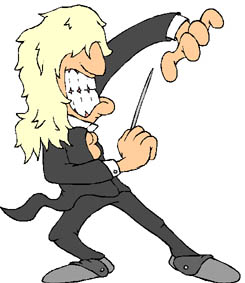 United States
October 31, 2008 11:00am CST
What is your favorite Christmas music? I want to buy some new cds for the holidays. Can you reccomend some cd's that would be great?
2 responses

• United States
2 Nov 08
I love classical christmas music and Christian Christmas music. I like the kind of Christmas music that is in the old Christmas movies, like Bing Crosby and others like him who actually liked Christmas and did not diss it or what Christmas stands for.

• United States
3 Nov 08

I love all kinds of Christmas music, and its wonderful. I like to listen to it while baking and cleaning and wrapping presents. I agree on the what it stands for too....

• United Kingdom
31 Oct 08
We have just one Christmas album that we play over and over again every Christmas, it gets well used and we love all the songs on it, it's called It's Christmas time and has groups such as Slade, Wizzard, Shakin' Stevens, Cliff Richard, Kate Bush and Queen on it! So both old and new groups and singers, even Bing Crosby's typical White Christmas. My favourite track on the cd is by Chris De Burgh entitled A Spaceman Came Travelling, enchanting song and if you get a chance my friend listen to it because I just know you'll love it as much as I do!