the best character?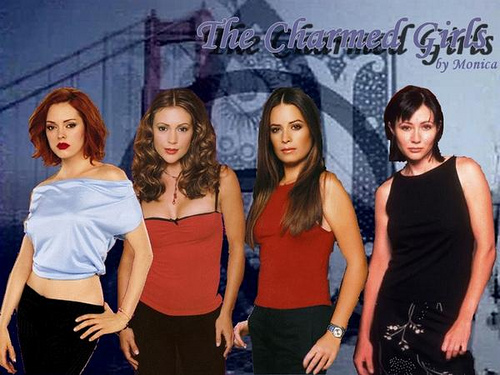 Philippines
10 responses

• United States
19 Mar 09
Alyssa Milano's character (Pheobe), definitely. OK, I also really like Holly Marie Combs (Piper) and Rose McGowan actually did a great job, too! (As Paige). I guess my favorite would be Pheobe, but I really just don't like Prue and never did. I think it's part of Shannon Doherty and her inability to act (no offense, I just got this weird vibe from her like she was pissed all the time! lol). But I really used to LOVE Charmed so this is a great question!

• United States
19 Nov 09
Well, she kind of was and they didn't "kill her off" in general because it was part of the story, she just started demanding more and more money and they decided not to pay her extra so she left. I also think she was illiterate or whatever which probably made it hell for the film-crew to work with here.

• Philippines
9 Nov 08
I only remember that there is a girl there named Phoebe. So she must have been a good/effective character in the show coz she's the only one I remember.

• Philippines
27 Nov 09
hi Gerelyn, I'm watching Charmed and I like Phoebe in her character... I guess it's her had the character..

• United States
19 Nov 09
I think phoebe and her evil "boyfriend" then husband were the best actors. The boyfriend was probably the #1. He really did make the show interesting & it's no suprise he got a lead role in another show soon after.


• United States
9 Dec 08
My favorite character was Piper. It wasn't based on a personality thing though but mostly with her power. I just think that it would be a cool thing to do. I also had a huge crush on Chris, but it's because i think he's so gorgeous. I wish that they had kept Prue, but I heard there were issues between the cast so I guess she just had to go. I liked her based on personality though, and her bangs, I thought they were cute.

• Boise, Idaho
9 Dec 08
I liked the sister played by Rose McGowan. She is beautiful and she played a great character in the show. Always enjoyed her and still enjoy seeing her on TCM on sundays.

• United States
6 Dec 08
I would have to say phoebe. Her character was always so passionate about everything. They had so many interesting scenerios for her even after the long cole scenerios. I liked the other characters to but phoebe was just my favorite I guess because when I used to watch the show i related better to her then the others. Now of days i think I would relate better to Piper though being a mother mmyself and knowing the lengths I'd go to when it came to protecting my son.


• New Zealand
20 Nov 08
Phoebe's charater was the best one of them all. In all the eight season. She has the coolest power as well. The power of premition. I think a lot of women would want the power to past and the future. For a while in season six, she was an empath, which I think would be pretty cool as well. She coulkd also levitate, which everyone is trying to do, esp Chris Angel!