Madagascar 2

United States
5 responses

• United States
11 Nov 08
Dust off the wallet and blow out the moths, take the kid to the movie. Besides you promised and should keep your promise. The little things are the stuff kids will remember when they get older.

• India
10 Nov 08
I know movies are expensive but while he is doing his bit why don't you do your own, save , even if you keep a dollar or two in a box each day soon you will have enough to take him to the movies. we usually keep the change aside that we get from grocery shopping and you will not believe how muxch we end up with at the end of the month. Find out from your own budget where and how can you save. Do give him a treat if he is being so good.

• Omagh, Northern Ireland
10 Nov 08
That's one Determined movie fan Kid! You should have thought if He was likely to hold up his end before making a deal with Him! So,unless you want to disappoint him and be considered to have welshed on the deal,Do the cinemas close to you have kids clubs or matinee shows that would cost less than full price regular shows? If you want to save money,bring your own snacks instead of paying concession stand prices!

• Philippines
10 Nov 08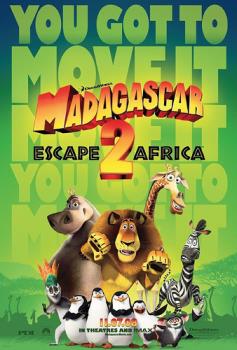 Well, I know that going theater is very expensive nowadays but if you promise you son to take him to the movies with a certain conditions then you must do it since I know that your son will not be happy if you broke your promise to him.. Or if you can do something about it like buying a pirated dvd's or cd's that has already a show of Madagascar you can save big money in that then just watch it with him at home.. Actually, my niece wants to watch also the Madagascar but her mother can't take him to the movies since she was too busy in her work and same problem as you she don't have extra money to bring her child to watch movie.. Well, I'm planning to buy a pirated dvd's then we will just watch it at home.. He will be happy already with that and be contented since she's been able to watch it..


• Philippines
10 Nov 08

Madagascar 2 is a great movie for kids! You should take him to the movies if you can even if it's expensive. It doesn't happen every time, you know. Do it for your son. He would be very happy and it would be one of his unforgettable experiences if you take him there.