Will You Be Traveling Or Staying Home For Thanksgiving?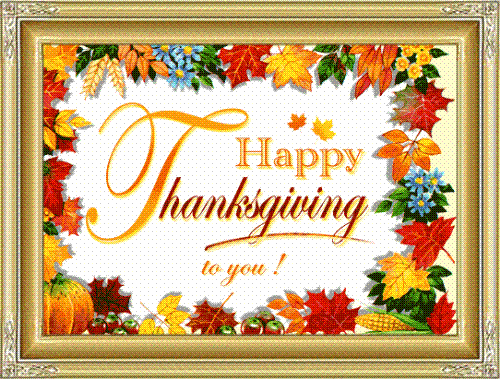 United States
November 10, 2008 9:12am CST
Thanksgiving is about 2 weeks away. It is a day for giving thanks, and also a day for celebrating and enjoying the company of family and friends at the Thanksgiving dinner table. Last year I traveled out of town for the major holiday event. This year I will be spending this day with family here at home. Are you planning on traveling to visit family this Thanksgiving? Will you be enjoying your family and giving thanks at your home?
10 responses

• United States
10 Nov 08
Today is 1 month from my c-section. I am 8 months pregnant. We trade off holidays, and go to my in laws. I am in no condition for a 4 hour round trip by car. So we are staying here. My sis in law will be coming here at our house.

• United States
22 Nov 08
I won't be going anywhere. We don't really go visit anyone because all of our family lives around where we do. Usually, those relatives stop by our house on a holiday if they want to visit. It just makes it easier on my family since we have elderly family members.

• Defiance, Ohio
14 Nov 08
I will be staying home for the first time in years for Thanksgiving. I am not sure if anyone will be coming over or not. I have invited my sister in law and her kids. But that is about it.

• United States
13 Nov 08
I'll be traveling, but just a short distance. My sister who lives on the other side of the mountain is having family over, so I'll be going there. This is probably my favorite of the holidays because it's more of a fellowship time, being with family and/or friends.

• United States
22 Nov 08

I am going to stay home and cook a traditional dinner. I will go by and see my dad for awhile and eat with him and then come home and have a dinner here. I will cook my turkey and trimmings early. I have certain things that I just love to cook certain ways.Happy holidays to you and yours!

• United States
11 Nov 08
Thanksgiving is such a wonderful time of year. It's not just the food, family, and friends. It's the history of the occasion, the traditions, and the concept of being thankful that is so important. I do love the Fall season which adds so much to the experience. But being a thankful person is really the essence of it all isn't it? This year we would love to be Colorado with our Family, especially our 2 year old Grandson. We have other people that are scattered everywhere from Maine, to Michigan, and North Carolina. To be able to see and visit with each of them would be impossible unless we had a huge reunion. Instead, because of finances, we will stay home -- Grandma and Grandpa, in our little house in Kansas City. But we will talk by phone and by internet to the ones we love so much; and we will send cards; and we will say a little prayer for each of them. But underneath it all, we will be giving thanks for one more day, one more year in a free country, with good health, and shelter and clothing. And we will find a way to share the steak and lobster someone sent to us with someone else who has nothing. Happy cranberries !!

• United States
11 Nov 08
[i]Hi Chevee, Hubby and I will be celebrating this day with in laws, so we are going to visit them and that is only 45 minutes drive and maybe weekend before that, we are going to be with some friends![/i]




• United States
11 Nov 08
i will be traveling alright. traveling around my kitchen, lol. i'm cooking for my family. hope u have a nice one.

• United States
11 Nov 08
Hi chevee! Well I don't have any family except my Mom and she lives in Florida so I won't be spending Thanksgiving with her. I will be staying at home again this year. I don't have any real plans except to make my usual Thanksgiving Dinner which I make every year even if it is just me and one or two of my friends. I have even cooked for myself. This year so far it is my boyfriend and me and I'm not sure who else. I have one more week to find out before I do my shopping. I usually have plenty of food so I can always set extra places!

•
10 Nov 08
Hi Chevee, I hope you will enjoy your thanksgiving with your family, we don't have that in the UK, so next holiday is just Christmas. Hugs. Tamara