Can you fall back to sleep if something wakes you up?


United States
6 responses

• United States
12 Nov 08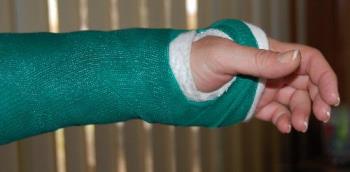 normally if something wakes me up i can fall back to sleep within a few minutes. however, the last week it has been a bit harder, due to the cast on my arm, night before last i was up most of the night,maybe 30 minutes sleep, and i still managed to finish my christmas shopping yesterday morning lol. along with the cast issue, my s/o has been on call so the phone has been waking us up in the middle of the night. he can hang it up and be back to sleep in seconds....unlike me lol.

• United States
12 Nov 08
doesn't that figure, the minute you're wide awake, she goes to sleep lol

• United States
12 Nov 08

Oh, yes, so I put on the coffee and listen to her snore which she is doing now and I have to watch her sleep , thinking, mmmmmust be nice,,,foor I have too much work for this day to go back to bed lol


• United States
13 Nov 08

You are like I am. If I am fully awakened then I just head for my coffee pot because there is no going back to sleep.

• United States
13 Nov 08
Oh sure, I have no problem doing that. I just roll over on my left or right side, and simply fall asleep. Believe me, when you have three year old twins who wake up at least 3 times a night, you get used to the constant waking up and going back to sleep. It is as if they are still infants..

• United States
13 Nov 08

I see your point, and yes thats understandable. You have to be able to get back to sleep.

• United States
12 Nov 08
Sometime I can. I have a lot on my mind lately and falling back to sleep is very hard for me now when something or someone wake me up. I am now sleeping days, and I turn my phone off so it won't wake me. I have a sign on my front door that says day sleeper. But come Monday I will be some what back to normal. And I will get my much needed night rest, I will not have to get up early in the mornings either.

• United States
12 Nov 08

i never could get used to being up nights. I just never could sleep weell in the daytime unless I was sick. I have a friend who loves to work nights and she gets paid more to do it so she is very happy.....

• United States
12 Nov 08
I do get up during the night once to go to the bathroom. It depends on what time it is whether or not I can go back to sleep or how fast I can get back to sleep. Last time I woke up during the night and was not able to go back to sleep was when I had a gall bladder attack.

• United States
12 Nov 08

Those gall baldder attacks are mean... my dad had them and now my hubby has them too....and we had alot of people get those gall bladders out in this family. Very painful, last time hubby had his, he was on the couch much of a week.....

• United States
12 Nov 08
It really depends on how much sleep I have already had. I usually get up once a night when nature calls and can fall right back to sleep again when I get back to bed. If one or all of my dogs wake me and I have not had at least 5 to 6 hours sleep I ignore them and go back to sleep but sometimes I do stay awake and get up. At least since I retired I can take a nap later if I get tired.

• United States
12 Nov 08

Miss Minnie was up at 4 am and not wanting to sleep untill after she had me up lol and now I am wide eyed , they are all asleep lol and Ill have to make up for the rest tonight lol and hoping she knows ,,,Im not getting up at 4 am tomorrow.lol