Colors of Autumn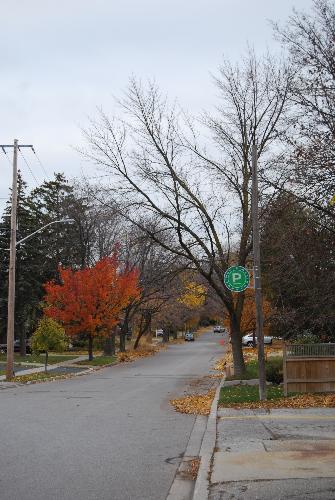 Canada
November 16, 2008 2:16pm CST
It seems like just weeks but I have been away from my country of origin for more than six months.

I came from a tropical country and is now experiencing autumn for the first time. I believe it is better know as fall here in North America. I did a little research and according to Wikipedia it starts from the month of September until November. It is a transition from summer to winter. I think the weather is nice this time of the year, it is not too hot nor too cold. I wonder if some of you guys prefer this season than winter or summer?

BTW, We did not have work last November 11 so I had time to roam around and take some pictures that depict this time of the season. And I would like to share some of them.Please see link below.

http://muelitz.multiply.com/photos/album/42/The_Color_of_Autumn
2 responses

• United States
16 Nov 08
Autumn is a beautiful season. Thank you for sharing the pictures with us. I love to watch the changing colors of the leaves on the trees. I wouldn't necessarily say that it is my favorite time of year, because I do really enjoy the warmth of summer. But I do like fall or autumn, a lot better than I like winter. I don't like cold weather at all. However, Autumn is the favorite season of a number of my friends. They enjoy the season more than anything. I guess they really don't like to be too hot, and they like the idea of wearing sweatshirts and jeans. Which, is one of my favorite types of attire also. Thanks for starting this discussion, and have a great day!

• United States
16 Nov 08
Autumn is my favorite time of the year. It just doesn't seem to last long enough as the leaves have already fallen here and the snow is falling today. It is great while it does last though!