Questions on Kitchen herbs and growing them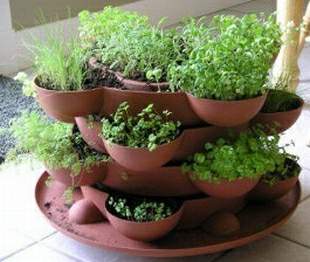 Canada
November 19, 2008 4:30pm CST
I am looking to start growing my own herbs. I am in Canada so it is winter right now and I will be doing this indoors. I have no idea where to start with this. I have checked a few sites online and since I have so many pets I don't think having them in sunlight would work out to well. The cats would knock them over daily I can already see it. So with that said, I am thinking of making a indoor green house type thing with a heating lamp in it. I have a large space for this so I can grow about 15 pots in the area. I don't know much about herbs, I just know what ones I like to use and what they taste like. Things I like to make that I would use herbs in would be all sorts of pasta dishes, poultry, baking, spaghetti sauces, and what not. I am only 22 so I'm just trying to learn as much as I can so I can master the challenge we call cooking. lol. Can people please list some herbs that would be easy for a beginner herb er but a experienced gardener to start out with. If you grow your own herbs what do you grown and what could you tell me about the time length the end quality and the experience you have had growing herbs. Thanks a bunch.
2 responses

• United States
19 Nov 08
I suggest looking into getting an aero garden. They are great for growing herbs in doors!

• Canada
20 Nov 08
Thanks I never heard of a aero garden before I will look it up.

•
19 Nov 08
Now I've never grown herbs myself indoors or outdoors, but I've thought about doing it but never have..

I'd suggest concentrating on the ones that you want to use. You can probably find a good deal of information about growing herbs online and I'd have a look on Amazon as well for any how - to books that they might have. Good luck!