Have you ever bought some thing and ...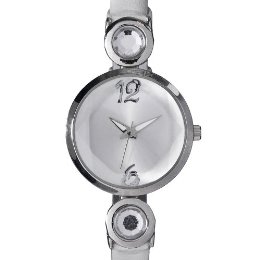 United States
November 20, 2008 8:58am CST
gave it to some one to give you? I was at the store yesterday and I seen a watch on clearnce for $3.24 from $21.99!! So I bought it. I know my husband is horriable at picking presents so I gave it to him and said here I want this for Christmas! LOL He laughed and said okay. I have done this before too! I know he will get me other things but I really wanted the watch not only because I need a watch but because of the price! So how do you do it? Do you tell your spouse I want this, write a list, or just buy it yourself?
4 responses

•
20 Nov 08
That is a good way to make sure that you get the present that you want! I just write mine a list usually but this year I do not want anything, well I do but we really need to save all the money that we can to pay for our holiday that we have booked for august so I am willing to go without so we can have it!

• Canada
20 Nov 08
my mom (and my dad too actually!) does that all the time! its so funny! i have tried to do that with my hubby but he says, what is the point. he wont do it or if i get it, he just gives it to me now because he really loves to surprise me and i hate being surprised! lol

• United States
20 Nov 08
My husband knows he can't pick presents! Last year I really wanted a braclete so I shopped around for one. I found three that I really liked and told him where to find them gave him the prices and the item numbers. He picked the one he acutally gave me. So I knew what I was getting I just didn't know which one! It worked for both of us he got to suprise me AND I got to pick LOL.

• United States
20 Nov 08
you know i should so do this with my hubby! i should go out and get the things i want from him, and then have him give me the money back. he is such a great guy when it comes to giving me gift. what i mean they have a big price tag, but most of the time are things i so don't want

• United States
21 Nov 08
LOL - I told one of the posters above this too. Last year I really wanted a tri gold braclete so I started shopping for one. I went every where! I found 3 that I really liked and gave him a list of what stores I had found them at along with the item numbers. So I knew what I was getting it was a suprise WHICH one I was getting. Maybe that would work for your hubby!


• Canada
20 Nov 08
I've never done this myself. I make a list for family members (on request of course) and i try not to buy fun things for myself from the end of October until after Christmas. My grandma however every year she goes out and picks out an outfit for herself for my granddad to give her. She claims that its be cause he'd forget it was Christmas if she didn't but every year my granddad has one of us take him on a shopping trip for something special be it a pearl necklace, a pretty lamp or something else special he's never forgotten her. I think she just likes the shopping trip for the clothing.