earning or losing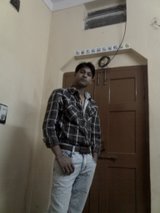 India
November 24, 2008 10:55am CST
hi everybody... well i joined my lot to earn as well as learn and interact with others... but earning is my first preference... but i think i am becoming internet addict... i am spending 2-3hours in the net which cost me more than i earn by my lot. well frankly speaking, i do not know much about computers and my typing speed is very pathetic (i can't tell the speed). what should i do??? please help me...
6 responses

• Indonesia
25 Nov 08
hi MKBORA , i think we are not ready yet for the "e-addict" i saw on ESPN that korean is the most addict , i hear that in korea people die because they spend 10 hour more to play an online game non stop, but the reward they win 24000USD , for being no 1st in world of warcraf

• India
27 Nov 08
hi chaijudin... well it is really a surprise that there are people like that... but ya man can do anything... the world is filled with different kind of people... from where do they got this passion , i wonder. anyways, its their life, and i think they like it that way...

• United States
25 Nov 08
Honestly your not alone! I am on the internet for about 8 to 10 hours a day for the pass week. Working on PTP sites. And I can tell you for a week doing these things I think I'm up to $20. but for the amount of time I'm on here it's really not worth the extra money. But than again I don't have to leave the house and I can talk about anything and get paid for it. And I have gainned so much knowledge from my lot that I wouldn't take it back. I don't kjnow what you should do I have the same problem. I spend too much time on here and not enough time on other things. But the good thing about being on here is that I tend to eat less than if I wasn't. So i quess there is good points out it too.

• India
27 Nov 08
hello there hope... well i know that there are many more like me... but you know i am already having a job and i am using pay pal for some extra money... and i congrate you for earning 20$, truly saying i have not earned even a single $ ??? its still $0.80. and surely i want to see $10.00 very soon ( some more months) but i enjoy being here as i have got some very good adviser here. thank you for sharing your views... take care...

•
24 Nov 08
why dont you get broadband then you any pay every month does matter how many hour you spend which works out cheaper if you use internet every day!

• India
27 Nov 08
well friend i don't have much of internet work so i usually go for cyber cafe for all my internet need. i am working in a marketing company for which i have to go and visit doctors, and a little time i got to stay in my room... anyways thank you for your suggestion, in coming year i will think about you.. thank you, take care, bye...

• Philippines
24 Nov 08
Well Mylot is another good paying site for a forum stuff but if you really want to earn more,,Pm me and I will share you some links...THe idea in earning here in mylot is to have a good quality of posts not really on how you type so fast or something like that..:-0 God bless and have a nice day..;-0

• India
27 Nov 08
thank you insulin, i will surely message you and i would like to add you as my friend also, with your permission... and i hope your help will surely benefit me... my diabetic condition is in your hand insulin... with a hope to hear from you very soon. bye take care friend...

• Cambridge, England
24 Nov 08
First of all, don't think of MyLot as a place that will make you rich. It's a discussion site and most people here - the ones who have been here longest, anyway - see it as a recreation that, as a bonus, pays reasonably well, considering, for your pleasure. If you are on dial-up and paying by the minute, then you need to look at things that will pay you better than MyLot. There is actually a great deal of help available free on the Internet. You could do worse than reading several blogs which describe how people are making (or trying to make) a living from blogging. Here are two which I think are particularly full of good advice to get you started: http://mikesmoneymakingmission.blogspot.com/ http://www.johnchow.com/ You may find that what they are talking about (especially John Chow) goes over your head a little but stick with it! Publishing a blog in order to earn money takes some thought. It's good to find subjects you are interested in to write about. People are more likely to want to read you if you know what you are talking about. The great thing about a blog is that you can spend all the time you want offline writing. You only need to go online to upload it (and to do whatever maintenance it needs).

• India
27 Nov 08
WELL THANK YOU FOR YOUR VALUABLE COMMENT, AND I WILL CONSIDER YOUR ADVISE. AND I AGREE WITH YOU THAT MY LOT IS A VERY GOOD PLACE TO SHARE VIEWS OPENION AND TO INTERECT WITH OTHER WISE PEOPLE AROUND THE WORLD. AND I WILL SERIOUSLY CONSIDER THE TWO SITE THAT YOU HAVE GIVEN TO ME, AND ONCE AGAIN THANK YOU FOR THE SUPPORT, MAY BE IN NEAR FUTURE ALSO I WILL TROUBLE YOU WITH MORE OF My QUERY...